Last Updated On 30 March,2019 05:04 pm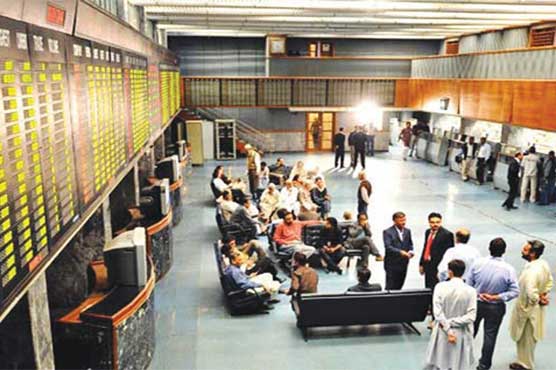 The market ended the week at 38,649 level.
KARACHI (Dunya News) - The KSE-100 index remained range-bound during the week as development arising with respect to potential conditions attached to upcoming IMF package compelled investors to maintain a wait-and-watch approach.
The IMF mission chief paid a visit to Pakistan during the week, where discussions with government officials mainly surrounded the current economic scenario of Pakistan; while the Finance Minister expects the bailout package by mid-May.
Average traded value however increased during the week, activity improved this week with a daily average of 128 million shares traded compared to an average of 84 million shares traded daily last week, given increase in activity in lower priced stocks.
Overall, after making a high and a low of 38,965 and 38,129 points, respectively, the market ended the week at 38,649 level, gaining 117 points or 0.3 percent on week on week basis.
Net foreign inflows during the week accumulated to S$0.5 million (Banking sector: $2.6 million), vis-a-vis $3.1 million net inflow recorded in the previous week (Power sector: recorded an accumulation of $1.3 million).
Moreover, the State Bank issued its second quarterly report of FY19, where it revised its projection for real GDP growth downward by 50 basis points to 3.5 percent-4.0 percent.
News flows regarding the gas utility companies seeking hefty tariff hike from next fiscal year kept prices of the Sui Companies higher than previous week's close. Other key news during the week were (1) SBP increased its policy rate by 50 basis points to 10.75 percent (after Friday's market close), which was in line with market expectations (2) Finance Minister has said the government subsidy on gas and electricity will not be withdrawn together, (3) Gwadar terminal developer is planning an IPO for a $85 million project, (4) the government will launch second Rs 200 billion Sukuk to ease power debt, (5) the government is eyeing $2 billion from Haveli and Balloki power plants sell-off and (6) Pakistan will now file fresh a report with Financial Action Task Force (FATF) by April 15.
"We expect the market to remain range bound in the upcoming week amid lack of triggers:, said an analyst from Arif Habib Limited. With the State Bank of Pakistan raising the key discount rate by 50 basis points, leveraged sectors such as Cements, Steel, Fertilizers, OMCs and Textiles may come under pressure while banks could support the index.
An analyst from Habib MetroFinancial Services said that market is expected to remain in the consolidation mode over the short term as rising POL prices along with dwindling PKR value warrant yet another increase in the cost of doing business. Thus, investors are suggested to tilt portfolio exposure towards blue chips.
Details by Haris Zamir