Pakistan achieves all FATF targets ahead of meeting in Paris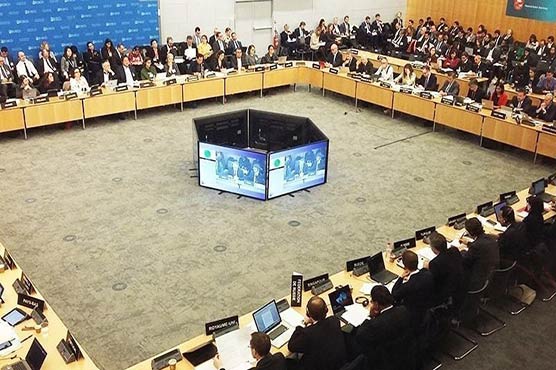 A high-level delegation led by finance secretary Arif Ahmad will hold meetings with FATF in Paris.
ISLAMABAD (Online) – Pakistan has achieved all targets set for the federation by the Financial Action Task Force (FATF), however a few targets set for the provinces could not be met so far.
Government has hammered out functional strategy for the upcoming FATF meeting scheduled to be held in Paris from February 17 to 22.
Effective measures to curtail money laundering and terror financing have been formulated and adopted.
A high-level delegation led by Pakistan's finance secretary Arif Ahmad Khan will hold meetings with FATF representatives.
The delegation comprised of Federal Investigation Agency (FIA), NACTA , Federal Bureau of Revenue (FBR) and representatives from other departments will apprise FATF regarding measures adopted by Pakistan to curb suspicious banking transactions and fake bank accounts.
However, no representative from the provinces has been taken in the delegation.
Besides, issuance of new prize bonds valuing Rs 40,000 has been suspended with immediate effect from February 15 across the country in the first phase.
In the second phase, prize bonds worth Rs 25,000 and Rs 40,000 will be abolished and taken back from the customers.
Registered certificates and bonds will be issued in place of these prize bonds.
Islamabad has already formulated legislation and measures to be implemented for fulfilling the financial task force's conditions.