Last Updated On 14 November,2018 08:49 pm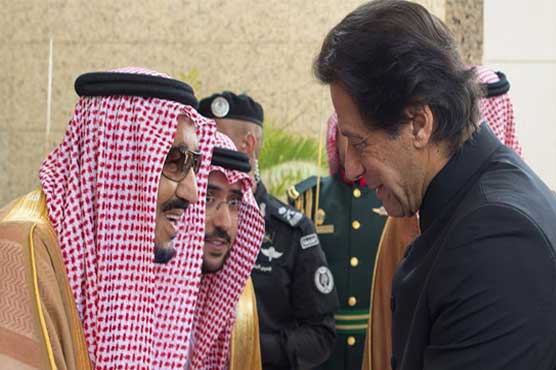 On October 23, Saudi Arabia had agreed to a US$6 billion support package
ISLAMABAD (Dunya News) – Saudi financial package faced delay in the transfer of promised US$3 billion from Saudi Arabia to Pakistan for balance of payment support.
The finance ministry has attributed the delay in the transfer of promised US$3 billion from Saudi Arabia to official procedure and sounded confident that the amount would be deposited in the State Bank of Pakistan (SBP) account soon.
Pakistan is yet to receive US$3 billion pledged by Saudi Arabia during Prime Minister Imran Khan's visit last month. The delay was due to official procedure and the amount would be disbursed to Pakistan soon.
On October 23, Saudi Arabia had agreed to a US$6 billion support package to bolster Islamabad's dwindling finances following a second visit by Prime Minister Imran Khan to Riyadh seeking aid.
The Saudi agreement came as new Pakistani Prime Minister Imran Khan attended a Saudi investment conference that has been boycotted by several other leaders over the death of a dissident Saudi writer at the country's consulate in Istanbul.
Saudi Arabia will deposit US$3 billion directly with Pakistan "as balance of payment support," while another one-year deferred payment facility of up to $3 billion for oil imports was agreed, according to a memorandum of understanding signed by both nations on Tuesday.
"This arrangement will be in place for three years, which will be reviewed thereafter," Pakistan's Finance Ministry said in a statement.
Since coming to power in July elections, the former national cricket captain has been seeking financial support from friendly countries including China, Saudi Arabia and the United Arab Emirates, with little success until now.
Finance Minister Asad Umar had said Pakistan may need more than US$12 billion to plug its finances as the current-account deficit widens and foreign-currency reserves plummet.