Last Updated On 23 June,2018 04:24 pm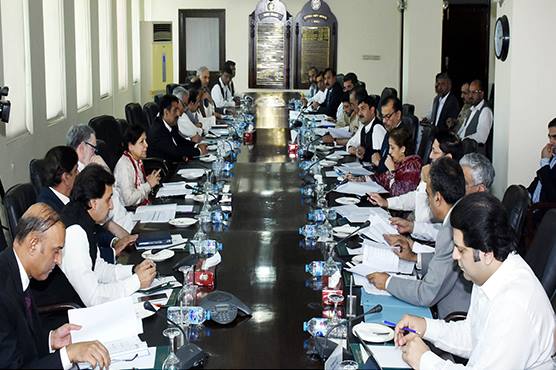 The Finance Minister Dr. Shamshad Akhtar chaired a meeting.
ISLAMABAD (Dunya News) The Finance Minister, Dr. Shamshad Akhtar, in the wake of Financial Action Task Force (FATF) Plenary meeting in Paris, here on Friday chaired a meeting on matters related to FATF.
Foreign Minister, Abdullah Hussain Haroon and National Security Advisor Lt. General (retd) Nasir Khan Janjua, were also present on the occasion.
Finance Minister in her opening remarks expressed Pakistan s strong resolve to keep up efforts on counter financing of terrorism. She said that the Finance Ministry has improved institutional mechanisms for handling AML/CFT issues. She added that the coordination between Central Bank, Banking institutions and Law Enforcement Agencies have also been strengthened to curb money laundering and terror financing. She invited participants to share their views and suggestions to further strengthen measures and put in place a strong implementation mechanism in this regard.
The participants while underscoring Pakistan s resolve to further strengthen the AML/CFT regime emphasized and agreed on formation of a high level implementation committee to regularly oversee progress made by different agencies and departments engaged in the drive to counter financing of terrorism. The meeting stressed inter-governmental cooperation as well as inter- agencies coordination for better results.
The meeting was also briefed on the preparations by Pakistan s delegation scheduled to attend FATF meeting at Paris.