Automobile manufacturers stop booking of vehicles for all non-filers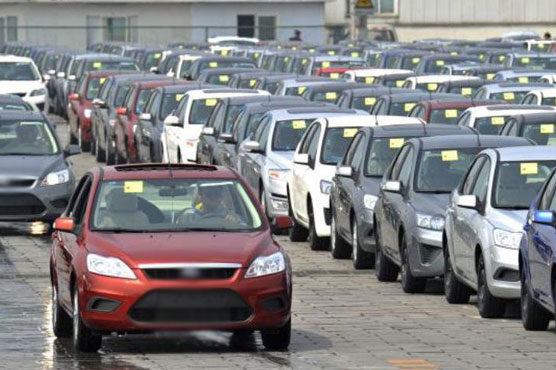 The government had barred the non-filers of income tax returns from buying new vehicles
(Web Desk) – The automobile manufacturers on Tuesday sent a strong warning to their respective buyers supporting the government's move to widen tax net started refusing purchases or booking of new cars by non-filers.
The government while announcing the Federal Budget for 2018-19 had barred the non-filers of income tax returns from buying new vehicles from new fiscal year or July 1, 2018.
The said clause of the Finance Bill FY2018-19 is being reproduced as: "Any application for booking, registration of purchases of a new locally manufacturered motor vehicle or first registration of an imported vehicle shall not be accepted or processed by any vehicle registering authority of excise and taxation department or a manufacturer of a motor vehicle respectively, unless the person is a filer".
Pak Suzuki Motor in letter written to all authorized dealers that following the decision, the company has been constrained to stop booking of all Suzuki vehicles for all non-filers customers including individual and all corporate customers with immediate effect i.e. May 22, 2018.
Recently, Indus Motors maker of Toyota vehicles also posted information on their website saying "while announcing the budget for the fiscal year 2018-19, the government has recently introduced a new policy order to restrict all non-fillers from purchasing locally manufactured and/or imported vehicles.
This includes all individuals whose names do not appear in the Active Taxpayer's List as well as those customers who have already booked a vehicle and are expecting delivery after 30th June, 2018.
To avoid any possible delivery delays or cancellations of vehicle orders, the company would like to advice valued customers to ensure that they change their status as tax-filers.