Last Updated On 04 May,2018 06:11 pm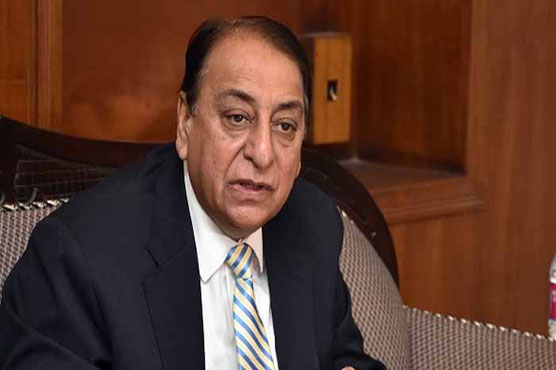 State Minister tells Senate Rs 100 billion allocated for Diamer-Bhasha and Dasu dams
ISLAMABAD (APP) – State Minister for Finance Rana Muhammad Afzal Khan on Friday informed the Senate that Rs 100 billion had been allocated in the federal budget 2018-19 for Diamer-Bhasha and Dasu dams.
Responding to a query raised by the Opposition Leader Sherry Rehman during a matter of public importance, he said the country is wasting huge amount of water due to non-construction of water reservoirs.
"We have allocated Rs 100 billion for the Diamer-Bhasha and Dasu dams and it is up to next government to decide about them," he added.
The minister also endorsed the idea floated by the Opposition Leader regarding constitution of Parliamentarians Water Caucus to address shortage of water issue in the country.
He suggested inviting experts from the universities and other departments to suggest as how to handle shortage of water.
He said that members of the Water Caucus should come up with open mind to give their recommendations.
Earlier, Opposition leader Sherry Rehman demanded for setting up of Parliamentarians Water Caucus to discuss recommendations to address water shortage issue.
She said all four provinces have come to an understanding and signed the country's first ever Water Policy. The new Water Policy is essential for better management of Pakistan's water resources and to ensure that future generations are not deprived of it due to global warming and climate change, she added.
Sherry Rehman said the policy said that administrative bodies will be established at provincial as well as federal levels to effectively manage water supplies better.