Last Updated On 01 April,2018 08:33 am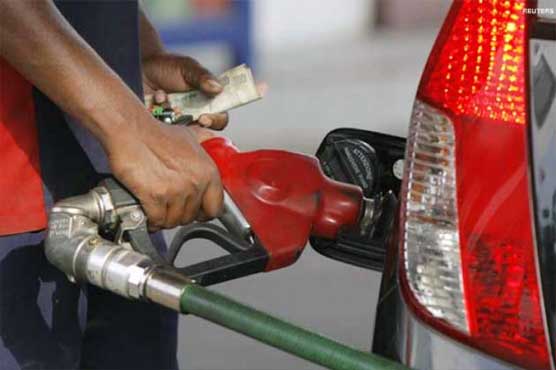 The new prices will be implemented from April 1.
ISLAMABAD (Dunya News) – After continuous rise in the price of petroleum products for the past several months, the government has reduced petrol price by Rs 2.07 pet liter on Saturday.
According to the Ministry of Finance, new price of petrol will be Rs86 per liter.
Moreover, diesel price has also been decreased by Rs2 per liter, whereas, prices of kerosene oil and light diesel oil will remain unchanged.
---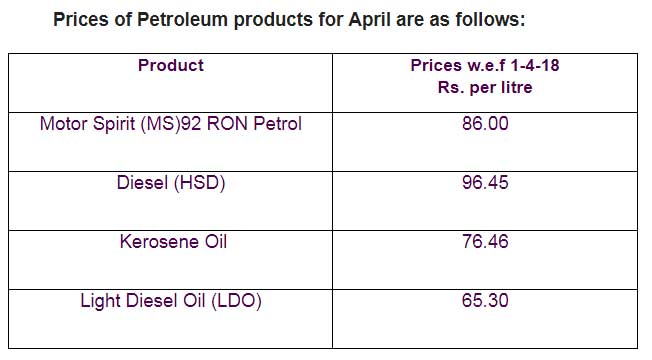 ---
On Friday, the Oil and Gas Regulatory Authority (OGRA) had recommended in a summary to the Petroleum Division that the price of petrol be reduced by Rs5.26 per litre to bring the rate down from the existing Rs88.07 to Rs82.81 per litre.
"OGRA had recommended a greater price reduction in the price of petrol, but keeping in mind that in previous months the government had reduced the price of petrol by more than what OGRA had recommended, and given the rising price of crude oil in the international market, the government took the decision to reduce the price of petrol by Rs 2.07 per litre," the ministry of finance stated in a press release.
"OGRA had also proposed increase in the price of diesel by Rs 0.65 per litre but keeping in view the fact that diesel is primarily used in public transportation, transportation of goods, and also in farm equipment, the government decided not to burden the public at large with higher rates of diesel."
The new prices will be effective from April 1, 2018 till midnight on April 30, 2018.