Suzuki halts booking for Wagon R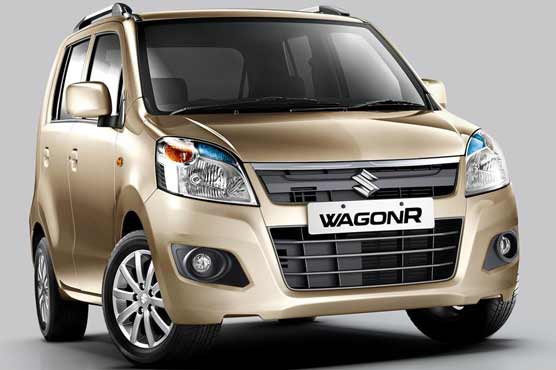 Supply issues forced Suzuki to suspend Wagon R booking.
KARACHI (Dunya News) - Pak Suzuki Motor Company (PSMC) has stopped booking of Wagon R as the booking from the consumers piled up sharply which resulted in black marketing of the cars in order to get the delivery speedily.
A car dealer on the condition of the anonymity said that Wagon R is fetching around Rs 100,000 to Rs 120,000 own or premium on get the vehicle on deliver on spot basis. However, the company has stopped booking of the Wagon the ground that they will first deliver the pending orders so that it will help curtail rush on the model.
---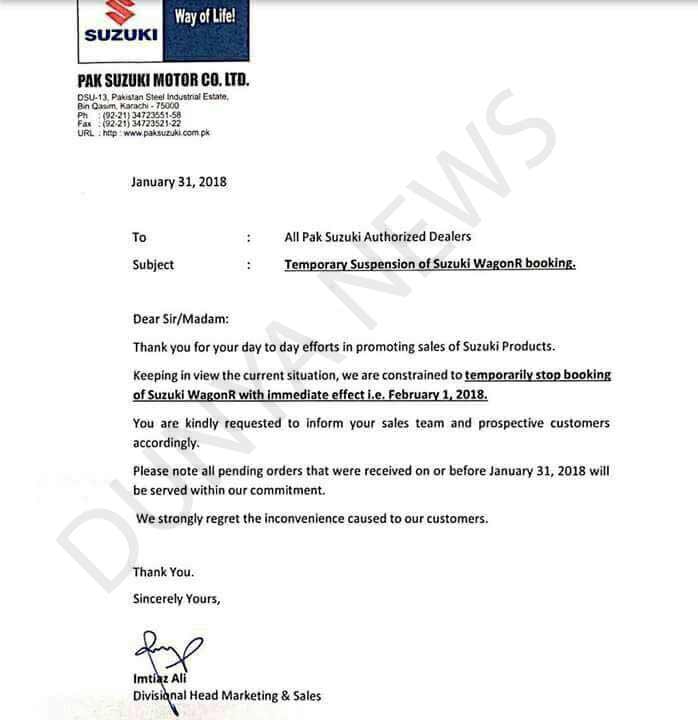 Copy of letter forwarded to a car dealer by Pak Suzuki
---
"The demand of the model was higher because of the efficient fuel coverage and mileage, moreover the usage has been increased owing to rising fuel prices", a dealer said. Another factor he explained that several car owners using private car such as Careem and Uber are inclined to switch their 1000 cc car to Wagon R, resulting in increase in the demand.
The manufacturers since long have been unable to fulfill the demand of the consumers, said H M Shehzad chairman All Pakistan Car Dealers Association.
Closure of booking has increased the own or premium on Wagon R to Rs 150,000 and every authority is sleeping and manufacturers were never questioned on their misdeeds. On the other hand, premium on Corolla has been shot up as rumoured in the market.
Following the fulfillment of the orders, the booking would be opened in next 30 to 60 days, but exact time frame has not been given the fresh booking on Wagon R to start.