Indus Motor investing $40 million to increase output by 10000 units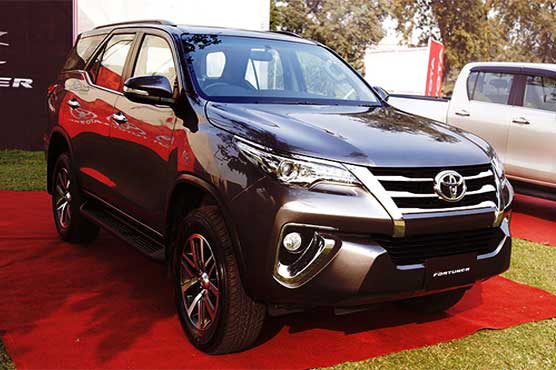 Fortuner sales are likely to sustain the current momentum going forward.
KARACHI (Dunya News) - Indus Motors makers of Toyota cars has decided to expand their existing plants with a capital investment of 40 million dollars, help increasing the production of vehicles by around 10000 units per annum.
Indus Motors hold a meeting with the group of analysts belonging to local brokerage house which revealed that company's debottlenecking activity currently in process is progressing smoothly, where the company expects completion in in the fourth of current fiscal year.
Following the completion of the debottlenecking it is expected that the company to add roughly 10,000 units to its current stated capacity of 54,800 units, excerpts gather from the different brokerage houses disclosed.
The company's management expects that its recent drive to weed out buyers who purchase its vehicles to sell them at a profit ("own money") should not have any significant negative impact given strong demand growth from genuine buyers.
Fortuner sales are likely to sustain the current momentum going forward, given that the variant has so far received a very favorable response from customers. Senior management believes that the growth in Fortuner sales reflects (1) Prado customers opting for Fortuner due to better-perceived features, and (2) customers typically in the market for Rs3.5 million-Rs4.0 million cars forking out additional cash for Fortuner.
While the company admits that talks taking place to possibly replace lower-end Corolla variants, confirmation/finalization of regarding such is still pending. Moreover, the excerpts said that the growth is expected in double-cabin Revo sales a few months prior to elections.
The company once again has denied any near to mid-term possibility of introducing a Daihatsu brand vehicle in Pakistan, claiming that the said company has pulled out of most international markets, barring Japan, Indonesia and Malaysia.
The company intends to pass on cost increases due to Pak Rupee devaluation against the US$ to end consumers beyond a certain level, however does not believe that volumes will suffer significantly because of the price increase due to relatively inelastic demand among their chosen market segments.