Last Updated On 15 December,2016 01:01 pm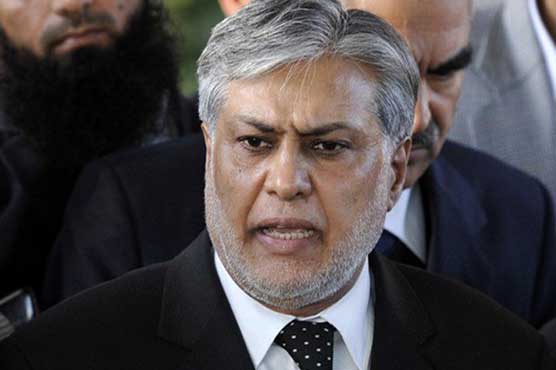 The country achieved eight year highest GDP growth rate last year, said Dar.
ISLAMABAD (Web Desk) - The 40th Export Award ceremony of Federation of Pakistan Chambers of Commerce and Industry is underway in Islamabad.

Prime Minister Nawaz Sharif attended the ceremony as chief guest.

Prominent industrialists and traders and heads of companies are participating in the ceremony.

In his speech on the occasion, Finance Minister Ishaq Dar said after achieving macro-economic stability, the focus of the Government now is on growth.

He said the country achieved eight year highest GDP growth rate last year and 7% target has been fixed for 2019.

Mr. Dar said it is because of successful implementation of the economic charter of the Government that today all economic indicators are positive.

The Finance Minister said economic achievements of the Government are globally acknowledged and foreign investors are now looking towards Pakistan for investment. Suzuki company plans to invest 460 million dollar while other companies are poised to invest 450 million dollar in livestock and 240 million dollar in electronic industry.

He said foreign exchange reserves today stand at 23 billion dollar while Pakistan Stock Exchange is one of the best performing markets of the world.

He said it was because of the economic stability that China initiated the CPEC project.

The Finance Minister said the country is progressing under the leadership of Prime Minister Nawaz Sharif but some elements are trying to create obstacles at the behest of some foreign powers.