Oil edges ahead on news of output freeze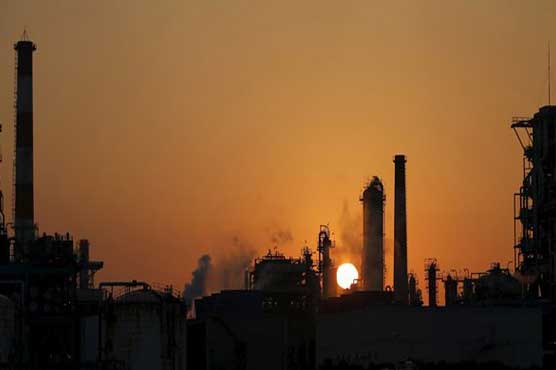 Brent North Sea crude for delivery in April advanced 50 cents to $33.89 per barrel
LONDON (AFP) - Oil crept higher Tuesday on news that Saudi Arabia, Venezuela, Qatar and non-OPEC member Russia have agreed to freeze their crude production at January levels.
In late morning London deals, Brent North Sea crude for delivery in April advanced 50 cents to $33.89 per barrel.
US benchmark West Texas Intermediate for March delivery added 35 cents to $29.79 a barrel from Monday s closing level.
Energy giants Saudi Arabia and Russia agreed Tuesday to freeze oil output at January levels during a meeting in Doha, the Qatari oil minister said.
The Saudi and Russian oil ministers, along with their Venezuelan and Qatari counterparts, "agreed to freeze the production at (the) January level provided that other major producers follow suit," said Qatar s Energy Minister Mohammed bin Saleh al-Sada, who is acting president of the OPEC oil cartel.
However, analysts said the market response was muted because some traders had hoped for a reduction in oil output to curb the vast supply glut.
"It is a conditional agreement to freeze crude production at January levels," City Index analys Fawad Razaqzada told AFP.
"The news has actually disappointed the market slightly because some people had hoped to see a cut rather than a production freeze.
"So, in the short term, oil prices may come under some pressure. Nevertheless, it is a step in the right direction and if other major producers follow suit then at the very least it should help to prevent oil prices from suffering further big falls."