Last Updated On 27 August,2014 About 7 years ago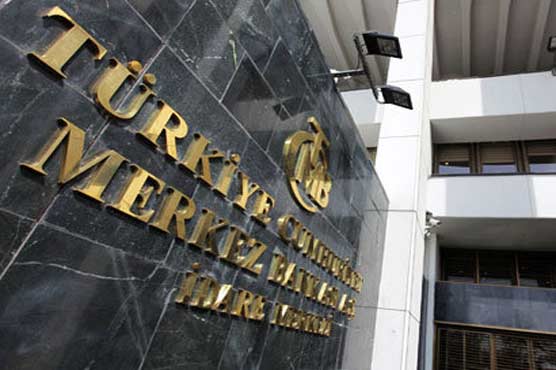 Recep Tayyip Erdogan had repeatedly pressed the bank to cut rates aggressively.
ISTANBUL (AFP) - Turkey s central bank on Wednesday kept its key interest rate steady, following warnings from markets that further cuts would be dangerous at a time of high inflation.
The bank after its latest monetary policy meeting left the one week repurchase rate unchanged at 8.25, following a cut of half a percentage point in July.
But in a new strategy by the bank, it pruned a clutch of other interest rates with the marginal funding rate -- the overnight lending rate -- reduced from 12 percent to 11.25 percent.
Prime Minister Recep Tayyip Erdogan had repeatedly pressed the bank to cut rates aggressively but economists have warned this could fuel price pressure, with inflation ticking up to 9.32 percent in July.
The bank said that "elevated food prices continue to delay the improvement in the inflation outlook," adding that it was also keeping an eye on Turkey s drought and the crisis in the Middle East as risk factors.
The statement appeared to rule out substantial rate cuts until inflation comes down, a prospect that could irritate Erdogan as he prepares to take the presidency on Thursday.
"The tight monetary policy stance will be maintained ... until there is a significant improvement in the inflation outlook," it said.
The bank in January raised the one week repurchase rate from 4.5 percent to 10 percent in response to a fall in the value of the lira which threatened a full blown financial crisis.
Erdogan and his allies, concerned about stuttering growth, have pressed for cuts to bring rates back to their January levels.
Economists predict however that inflation is set to hover well above the central bank s official target of five percent for the forseeable future.
"We expect the headline rate to remain at around 7 percent over the coming years. This means that there will be little scope to lower interest rates," said William Jackson at Capital Economics.
However Finansbank said in a research note that the 75 basis point cut in the marginal funding rate showed that the bank was far from finished with easing.
"The decision in today s meeting shows that the easing tendency keeps on, despite a deterioration in the inflation outlook, geopolitical risks and external financial conditions."