US, Taiwan wrap rare trade talks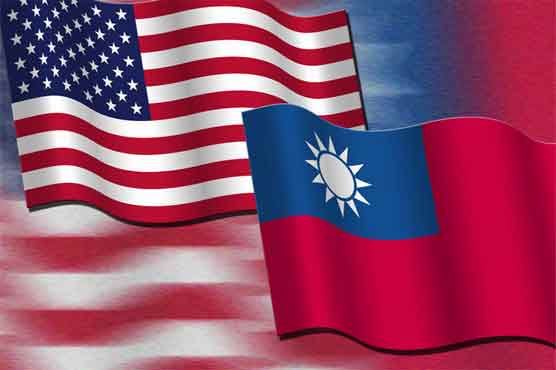 Taiwan and the United States agreed to further strengthen economic ties on Sunday.

TAIPEI (AFP) - Taiwan and the United States agreed to further strengthen economic ties on Sunday as they concluded their stalled trade talks -- the first since 2007 -- in Taipei.

The meeting was seen as part of growing efforts by the trade-reliant island to break political barriers and sign free trade agreements to avoid being marginalised by a growing number of regional economic blocs.
After the Trade and Investment Framework Agreement (TIFA) talks, Taiwan and the US agreed to issue two joint statements on international investment and information and communications technology, indicating Taipei s commitment to free trade in these areas.

"The resumption of TIFA talks between Taiwan and the United States represents a new stage in our economic relationship that will more fully open the lines of communication on trade and investment," Deputy US Trade Representative Demetrios Marantis, the US chief negotiator in the talks, told reporters.
His Taiwanese counterpart Cho Shih-chao, who is also the vice economic affairs minister, said: "The two statements will be used as the basis for further cooperation."
Taipei and Washington also agreed to set up new TIFA working groups on investment and technical barriers to trade.
Taiwan was also seeking US assistance in joining the Trans-Pacific Partnership. But Marantis said any economies which hope to attend the bloc have to meet high standard obligations, suggesting the island still has a long way to go before joining the club.
On the eve of the talks, Cho had reassured the island s pig farmers, who have a strong political lobby, that pork would not be on the agenda of the one-day discussions.
Pig farmers had been worried that Taipei might yield to US pressure and lift a ban on imports of US pork containing the controversial additive ractopamine in exchange for the reopening of the talks.
Negotiations on the trade talks, seen as a precursor to a full free trade agreement, had been dormant since 2007.
The hiatus was prompted when Taiwan banned US beef containing ractopamine, a drug used in animal feed to promote lean meat. Taipei amended the law in July 2012 to allow imports of beef to resume.
Marantis said the US delegates raised the issue of safety regulations regarding food such as pork, a major concern among local media and people, but he said there are many more critical issues to be discussed by the two sides.
Washington is the island s third largest trade partner and a leading arms supplier, despite switching diplomatic recognition from Taipei to Beijing in 1979.
Taiwan currently has free trade deals with Panama, Guatemala and Nicaragua and has been pushing for tie-ups with other trading partners including Singapore.
But talks have become bogged down, largely due to pressure from Beijing, which still considers the island part of its territory even though it has governed itself since the end of a civil war in 1949.
Ties between Taiwan and China have however improved markedly since Ma Ying-jeou of the Beijing-friendly Kuomintang party came to power in 2008, pledging to boost trade links and allowing in more Chinese tourists. He was re-elected in January 2012 for a second and final four-year term.