Last Updated On 11 May,2018 09:06 pm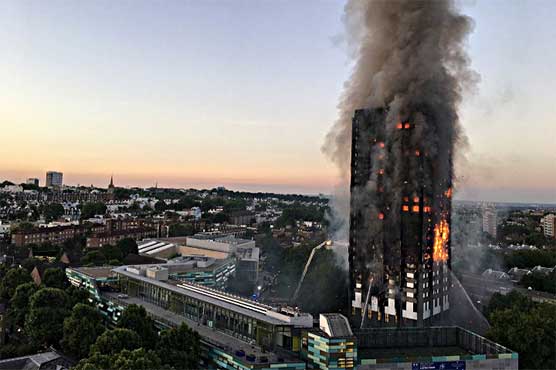 The fire in Grenfell Tower was an unimaginable tragedy, May said.
LONDON (AFP) - British Prime Minister Theresa May on Friday bowed to pressure from families of the 71 people who died in last year's Grenfell Tower fire by appointing new experts to assist an inquiry into the blaze.
"To best serve the increasing scale and complexity of the inquiry, I have decided to appoint an additional two panel members," she said in a written statement.
"The fire in Grenfell Tower was an unimaginable tragedy, and I am determined that justice is done for the victims, survivors, bereaved and the wider community."
Survivors' groups feared the inquiry risked being a whitewash unless May appointed a diverse panel that would better represent the local community to oversee the investigation.
Prior to May's announcement Friday the panel was to consist only of inquiry chair Sir Martin Moore-Bick.
"We should not have had to campaign for it," Adel Chaoui, who lost four relatives in the London fire, said, adding that they were "relieved" by the move.
"This is a huge step for all of us who are desperate to make sure the inquiry delivers truth and justice for the loved ones we lost in the fire and those that survived," he said in a written statement through campaign group Grenfell United.
Chaoui was one of those who led a petition signed by 156,000 people, calling for the panel members to be added. A protest by Grenfell United was also planned for May 14.
May said in December 2017 she had told Moore-Bick that she would not appoint additional panel members.
"I previously indicated my intention to keep the matter under review," she said in the same statement on Friday.
May's U-turn came after she spoke with a group of people affected by the fire at Downing Street on Thursday evening, and ahead of a House of Commons debate on the fire due Monday.
The new panel members -- who have not yet been appointed -- will join Moore-Bick for phase two of his investigation, which is due to start hearing formal evidence later this month, Grenfell United said.