Last Updated On 12 November,2017 11:06 pm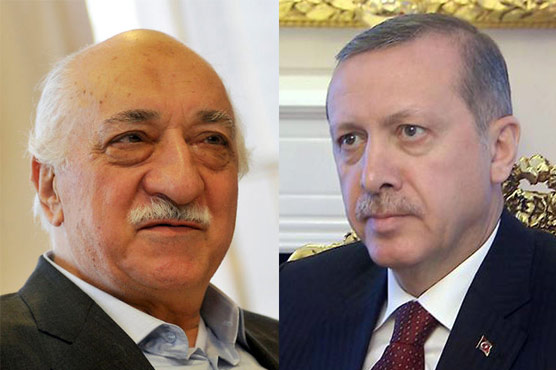 Gulen, who has a large Turkish following, strongly denies the charges
WASHINGTON: (AFP) - Turkey has rejected as "ludicrous" allegations that it offered millions of dollars to former White House national security advisor Michael Flynn to arrange the extradition of a political rival to Turkish President Recep Tayyip Erdogan.
US media reported that investigators in Washington are probing whether Flynn discussed expelling Muslim preacher Fethullah Gulen from the US in exchange for a secret payout.
Ankara blames Gulen s movement for last year s failed coup against Erdogan, and has pressed for his extradition from the United States, where he has lived since 1999.
Gulen, who has a large Turkish following, strongly denies the charges.
"All allegations that Turkey would resort to means external to the rule of law for his extradition are utterly false, ludicrous and groundless", Turkey s embassy in Washington said on Twitter Saturday.
NBC News and the Wall Street Journal said Friday that US special prosecutor Robert Mueller is examining a meeting Flynn had with senior Turkish officials weeks after Donald Trump won the presidential race last year.
The meeting allegedly discussed a secret payout of up to $15 million (13 million euros) if, once in office, Flynn would engineer the deportation to Turkey of Gulen as well as help free Erdogan-linked Iranian-Turkish businessman Reza Zarrab from prison.
"We are not dealing with Michael Flynn. We are dealing with the government of United States", Prime Minister Binali Yildirim told CNN in an interview broadcast Sunday.
Yildirim, who made an official visit to the US this week, said discussions on Gulen s possible extradition are ongoing between Washington and Ankara.
NBC and the Journal both cited multiple people familiar with the probe by Mueller, who is leading the investigation into whether members of Trump s campaign colluded with Russian meddling in the election.
The Journal said it is not clear how far the proposal went and that there was no sign that any payments were made.
Lawyers for Flynn have labelled the allegations "outrageous" and "false".
According to the two reports, the discussions included details of how Gulen could be flown secretly by private jet to the isolated Turkish prison island of Imrali.