Last Updated On 09 October,2017 05:05 pm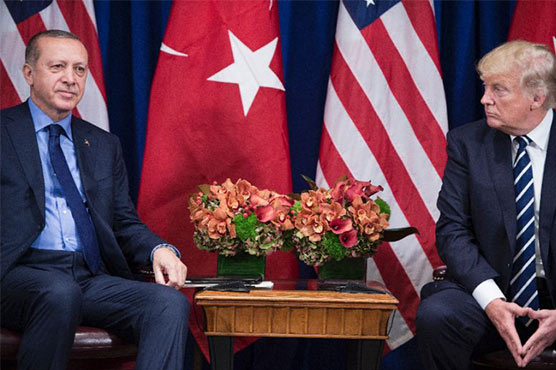 The fighting has left tens of thousands dead, mostly civilians
SRINAGAR (AFP) - Indian forces said they shot dead a top leader of the Kashmir militant group Jaish-e-Mohammad in a clash in the disputed territory on Monday.
The Pakistani national known only as Khalid was trapped in a house after throwing a grenade at a police checkpoint in the northern village of Ladoora, they said.
Khalid has been accused of organising a string of suicide attacks across Indian-administered Kashmir, which Pakistan also claims.
"He was one of the most wanted militants and the chief operational commander of JeM," Kashmir inspector-general of police, Muneer Ahmed Khan, told AFP.
"He threw a grenade at the checkpoint which failed to explode. He then fired a pistol and took refuge in a nearby house where he was killed."
Police said Khalid had planned suicide attacks in Muslim-majority Kashmir, including one on a paramilitary camp near Srinagar airport on October 3 in which one soldier and three attackers were killed.
In August JeM said it staged a raid on a police base in the southern town of Pulwama in which eight security force members died. A two-day gunbattle also left three of the attackers dead.
Kashmir has been divided between India and Pakistan since the end of British rule in 1947. Both claim the territory in full.
Rebel groups including JeM have for decades fought Indian troops in the restive territory, demanding independence or a merger of the Himalayan region with Pakistan.
The fighting has left tens of thousands dead, mostly civilians.
The estimated 500,000 Indian troops in Kashmir this year launched "Operation Allout" to hunt rebels.
Police say at least 160 militants and 59 soldiers or police have been killed so far this year.
On Monday a soldier died in crossfire when suspected rebels attacked a patrol, said army spokesman Colonel Rajesh Kalia.
India accuses Pakistan of sending militants into Kashmir to launch attacks on its forces. Islamabad says it only gives diplomatic support to Kashmiris right to self-determination.