Last Updated On 21 June,2017 01:16 pm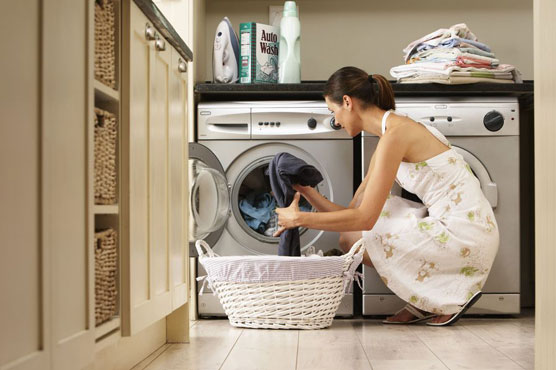 The 'Unstereotype Alliance' aims to eradicate discriminatory portrayals of women in advertising.
(Web Desk) - Ever since the start of television advertising, companies have used preexisting notions about gender roles to sell their products. One generally sees women as domesticated and weak while constantly striving to please men and fulfill their needs. Television ads usually show women engaged in household chores, or in objectifying roles as sex symbols. There are many local ads which only show women involved in cleaning and cooking and making tea for the man of the house after he returns home after a tiring day.
For over a decade women have been fighting against such portrayals on TV but companies have generally shown little regard to their demands. Now however , Unilever has teamed up with UN Women, Facebook, Google and Microsoft to put an end to this culture of stereotyping. The organisations have partnered to launch an initiative called Unstereotype Alliance to eradicate such portrayals of women in advertising.
The partners in this alliance are many big names in business and advertising who have made it a tenet of company policy for a long time to promote gender equality in all forms.
---
Proud to announce the #UNSTEREOTYPE Alliance with @UN_Women to eradicate stereotypes in advertising #CannesLion https://t.co/iYcCvIxWVd pic.twitter.com/c3GFA04rBY

— Unilever (@Unilever) June 20, 2017
---
According to a press release by Unilever, the initiative "aims to tackle how the industry can affect positive cultural change by using the power of advertising to help shape perceptions that reflect realistic, non-biased portrayals of women and men."
Speaking ahead of the event, the Executive Director of UN Women Phumzile Mlambo-Ngcuka emphasised on the need to undertake this project because according to her, diminished conceptions of women are one of the greatest barriers for gender equality, adding that advertising is a powerful tool to change perceptions and tackle social norms.
Elaborating on the aim of the alliance, Keith Weed, Unilever s Chief Marketing and Communications Officer said, "Our job isn't done until we never see an ad that diminishes or limits the role of women and men in society."
While the initiative is unlikely to have any immediate effect on gender stereotyping in ads, the number of big names participating in it is likely to give the issue much publicity and media attention. This will likely lead to efforts by other companies especially those that have till now only used gender related roles in their advertising.
According to the press release, the inaugural Unstereotype Alliance session will take place on Thursday 22 June and will define priority commitments to set the vision and key strategic priorities that the Alliance will tackle.