Last Updated On 10 May,2017 01:20 pm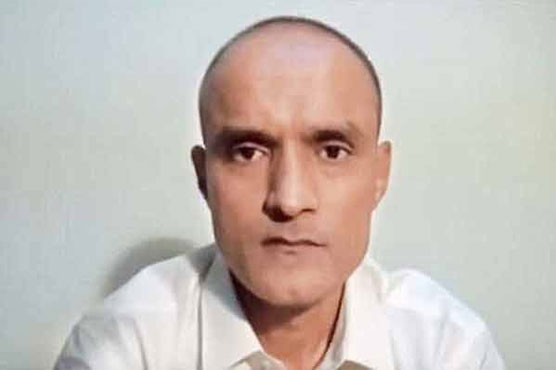 The court has asked Pakistan to consider all possible ways to avoid the death sentence.
HAGUE (Daily Dunya) - India has moved to the International Court of Justice against the death sentence of Kulbhushan Jadhav.
In an application filed in ICJ, India has termed the conviction as "egregious violations of the Vienna Convention on Consular Relations." India states that it has been repeatedly denied consular access to Jadhav.
#ICJ PRESS RELEASES: #India institutes proceedings against Pakistan and requests provisional measures https://t.co/tYNEF7LY8k pic.twitter.com/sKWX5EmI9N

— CIJ_ICJ (@CIJ_ICJ) May 9, 2017
India alleges that Pakistan arrested Jadhav in Iran and "was then shown to have been arrested in Baluchistan" on March 3, 2016. It claims that he was carrying out business in Iran after being retired from Indian Navy.
India also alleges that they learnt of the arrest through a press release and were later notified on March 25, 2016.
The court has asked Pakistan to ensure that Jadhav is not executed before considering all the possible ways to avoid the death sentence. On the other hand, Iran has requested access to Kulbhushan Jadhav.
Reacting to the development, External Affairs Minister Sushma Swaraj said that she has spoken to the mother of Kulbhushan Jadhav and told her about the order.
I have spoken to the mother of #KulbhushanJadhav and told her about the order of President, ICJ under Art 74 Paragraph 4 of Rules of Court.

— Sushma Swaraj (@SushmaSwaraj) May 9, 2017
Swaraj said senior advocate Harish Salve was representing India before the ICJ in the Jadhav case.
Mr.Harish Salve, Senior Advocate is representing India before International Court of Justice in the #KulbhushanJadhav case.

— Sushma Swaraj (@SushmaSwaraj) May 9, 2017
---
Jadhav's confession and trial
---
On April 11, Chief of Army Staff (COAS) General Qamar Javed Bajwa had confirmed death sentence of Jadhav who was tried through Field General Court Martial (FGCM) under Pakistan Army Act (PAA). He was tried under section 59 of Pakistan Army Act (PAA) 1952 and Section III of official Secret Act of 1923.
FGCM found Kulbushan SudhirYadhav guilty of all the charges. He confessed before a Magistrate and the Court that he was tasked by RAW to plan, coordinate and organize espionage and sabotage activities aiming to destabilize and wage war against Pakistan by impeding the efforts of Law Enforcement Agencies for restoring peace in Balochistan and Karachi.
Jadhav alias Hussein Mubarak Patel was arrested on March 3, 2016 through a Counter Intelligence Operation from Mashkel, Balochistan.
In March last year, authorities released a video in which the Indian spy confessed to New Delhi's alleged involvement in terrorist activities in Balochistan. He revealed that he had been directing various activities in Karachi and Balochistan "at the behest of RAW", the Indian intelligence agency, and that he was still with the Indian Navy.