SKorea proposes reunion for war-separated families
Last Updated On 15 August,2013 About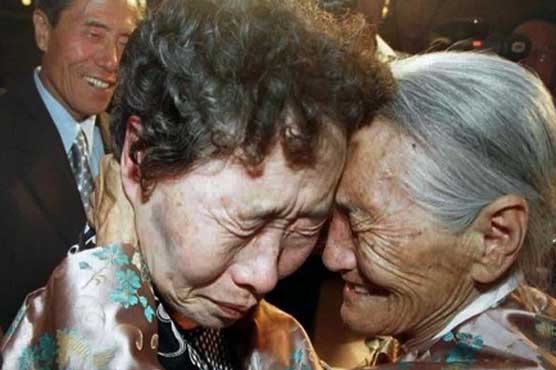 About 22,000 Koreans were able to meet with loved ones in that time.

SEOUL (AP) - The South Korean president proposed Thursday that the two Koreas hold a reunion next month for families still separated 60 years after the Korean War. The proposal came a day after the rivals moved toward reopening a jointly run factory park closed since April.
Family reunions were one of the major inter-Korean cooperation projects that occurred during a detente between a landmark summit of the two Koreas' leaders in 2000 and the return of tensions in 2010. About 22,000 Koreans were able to meet with loved ones in that time.
President Park Geun-hye made her proposal on the day that two Koreas mark 1945 independence from Japanese colonization. A proposal made in July to discuss resuming the reunions fizzled.
In a speech televised nationwide, she said the agreement to reopen the jointly run Kaesong factory park would start a new inter-Korean relationship that is marked by co-existence.
The negotiators agreed both countries would actively make efforts to resume Kaesong operations, though it was not conclusive and no timetable was given.
The industrial complex in North Korea's third-largest city, Kaesong, had been the last symbol of cooperation from the 2000-2010 detente until Pyongyang halted operations during a torrent of threats earlier this year that included vows of nuclear strikes on Washington and Seoul.
Park also asked North Korea to jointly build a peace park in the demilitarized zone in the border. The 1950-1953 war ended with a truce and no peace treaty was signed.
---
---
Advertisement