Last Updated On 05 August,2017 11:19 am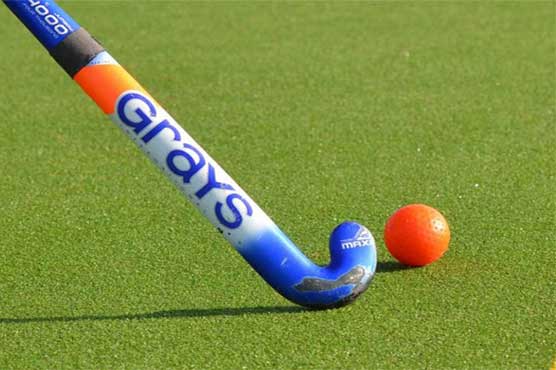 The selection committee includes Tahir Zaman, Qamar Ibrahim and Ehsanullah.
ISLAMABAD (APP) – A total of 116 players have been selected from different centers across the country for next round of trials to be held in Lahore's Johar Town Stadium.
Recently, Pakistan Hockey Federation (PHF) conducted country wide open trials for junior hockey players. Around 575 players appeared at the four centers, a press release said.
A total of 116 players were shortlisted for next round of trials which will be held over three days on August 7, 8 and 9.
The selection committee including Tahir Zaman, Qamar Ibrahim and Ehsanullah would further shortlist the players from these 116 boys.
The players selected from Karachi, Sindh and Baluchistan include Khursheed Ahmed (Goal Keeper), Aun Ali (Goal Keeper), Abdul Moiz, M.Tullah, M.Usman, Usama Rizwan, Babar Saadat, Yasir Ali, Tahaa, Farrukh Ali, Fahim Khan, Noman Ali Khan, Fazeel Khan, Abdullah Bukhari, Shahzaib Khan, Ahmad Ayaz, Uzair Islam, M.Adnan, Sameer Akhtar, Abdul Wahab, Arbaz, Arslan Razi and Sardar Khan (All from Sindh) Qazi Ans Yar, M.Faraz, Miraj Ali and M.Umair (All from Baluchistan).
Players selected from Lahore, Islamabad-Rawalpindi include Imtiaz Masih (goal keeper), Abdul Rahman (goal keeper), M.Sameen, M.Ahmer Ali, Sunil Mehmood, Zubair Saleem, M.Ammar Ali, Ali Anwer, Abid Bhatti, Asim Iqbal, Salman Shaukat, Saghir Yaqoob, Farhan Younis, Muqarram, Junaid Rasool, Abdullah, Rehan Butt, Nadeem Razzaq, Faizan Ali, Husnain Babar, M.Umar, Abdul Rehman, Ahmed Farhan, Abid Ali, Mohsin Hasan, Abdulla Babar, Arshad Liaqat, Rana Waheed ul Hasan, Murtaza Yaqoob, Yasir Ali, Shoaib Shabbir, M.Ilyas, Taqui ul Hasan, Syed Faizan Ali and Syed Zain Ali.
Players selected from Mardan, Malakand, Peshawar and Hazara divisions of KPK plus Islamabad-Rawalpindi include Kamran (Goal Keeper), Ghani ul Rehman, Aimal Khan, M.Faisal Khan, Jawad Ali, Shahzaib, Naveed Iqbal, Amir Hamza, Khizar Hayat, Hilal-ud-din, Abdul Mannan, Ibrahim, Mohammad Atif, Qazi Moazzam, Samiullah, Mansoorul Haq, Kashif, Usman Tariq, Muhammad Adil, Yasir Ali, Ahmar, Amir Saeed, Siraj Hussain, Zain Ali, Abdullah, Usman Tariq, Asad Arshad & Waqas Nasir (All from KPK) Haris Ali (Goal Keeper), Hammad, Sher Mohammad, Umar Rashid, Sameer Nadeem and Zahoor Hussain Shah (All from Islamabad/Rawalpindi).
Players from Bannu, Dera Ismail Khan and Kohat Divisions of KPK include Wasim Amail (Goal Keeper), Zakir, Faizan Sami, Sami Ullah, Sohail Sheraz, Salman Shah, Roman, Shah Fahad, Mohib Kazu, Usman, Yasir, Tosif, Musin, Abrar, M.Sharjeel, Danish, Mohib Khan, Raza Habib, Saqib Junaid and Aamir Farooq.