Last Updated On 24 March,2015 About 0 seconds from now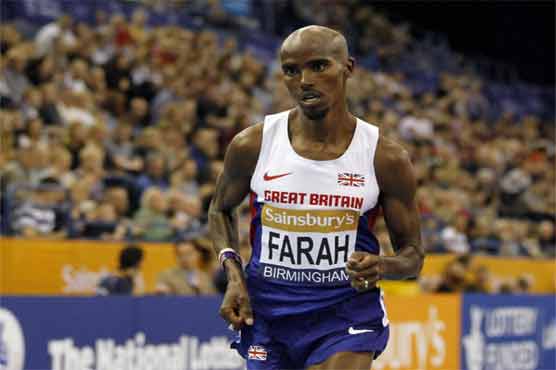 Roncero doesn't believe Farah European half-marathon record should stand due to his Somalian roots.
MADRID (AFP) - Former Spanish long-distance runner Fabian Roncero doesn t believe British double Olympic champion Mo Farah s European record for the half-marathon should stand due to his Somalian roots.

Farah knocked 20 seconds off Roncero s 14-year-old record by a European athlete in winning the Lisbon half-marathon in a time 59min 32sec on Sunday.

However, Roncero believes the record books should distinguish between those born in Europe and athletes who have been naturalised or gained citizenship.

"According to the rules it is a record," Roncero told AFP on Monday. "But all the records today belong to athletes born in Africa.

"I acknowledge the rules, but I continue to consider myself as the fastest European half-marathon runner. It is a subtle difference."

Farah moved to Britain from Somalia at the age of eight and also holds the European record for the 1,500 and 10,000 metres.

The 31-year-old was one of the faces of the London Olympics in 2012 as he won gold in the 5,000 and 10,000 metres.

"I am in favour of a list of the fastest athletes born in Europe like Sebastian Coe in the 800 metres, Fermin Cacho in the 1,500 metres, Dieter Baumann in the 5,000 metres and Antonio Pinto in the 10,000 metres. All those records are held by naturalised African athletes," added Roncero.

"What I am saying is that when an athlete is born in a country, they are from that country. Their roots are there, and I am sure they feel from there although they are naturalised by a different country."