Last Updated On 31 March,2016 03:24 pm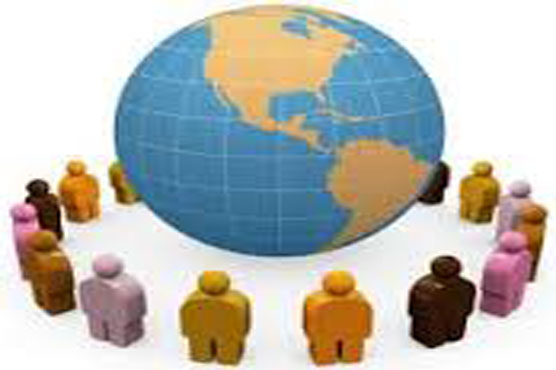 About one million Pakistanis migrated abroad for jobs during 2015
Dunya News Report (Saleem Khilji)
ISLAMABAD: Pakistan is supposed to be the second largest country in South Asia sending workers abroad for employment purposes. In 2015, the country has sent about one million labour force to foreign countries, especially the Middle East, to contribute their economy as well as earn remittances for the migrants' countries.

There is a slight increase in the number of people, who migrated from Pakistan to other countries especially Saudi Arabia and United Arab Emirates (UAE) in search of employment opportunities during 2015 compared to 2014.

946,571 Pakistanis migrated in 2015, NA told

National Assembly was told recently that a total of 946,571 Pakistanis migrated to the other countries for employment in 2015. On the other hand, 2014 data released by the government show the number of migrants shifted abroad for better employment opportunities is 752,466. There is about 20 per cent increase in the number of people went abroad for jobs in 2015 as compared to 2014.

In a written reply to the same session of National Assembly, Minister for Overseas Pakistanis and Human Resources Development Pir Sadaruddin Rashidi said that during the last five years 3,417,213 Pakistanis went abroad for jobs. Among them 160,000 went to Saudi Arabia and 1,285,000 migrated to UAE for employment purposes, he added.

These figures are the clear-cut warning to the ruling elite and policy makers as if a big number of people are leaving the country due to joblessness, which also means the country's employment market is filled to the capacity to consume the skilled and unskilled labour force.

S. Arabia, UAE --- big receivers of Pakistani workers

Data released by the Bureau of Immigration highlights that in 2015 Saudi Arabia and United Arab Emirates were the big receivers of Pakistani migrant workers, as the two countries consumed 522,750 and 326,986 Pakistani workers respectively. On the contrary, in 2014, Saudi Arabia consumed a less number of people while the ratio was high in the case of UAE. Both Saudi Arabia and UAE attracted 312,489 and 350,522 workers respectively.

Next to them during the same year were Oman and Qatar which consumed a small number of migrants from Pakistan. The numbers are 47,788 and 12,741 respectively. In 2014, however, the two countries' market had attracted 39,793 (Oman) and 10,042 (Qatar) Pakistani workers.

Over 8.7 million migrated from 1971-2015

From 1971 to 2015, according to the government data, 8,771,567 people migrated to at least 50 countries for employment opportunities. The maximum number of Pakistanis, who went to Saudi Arabia and UAE for the jobs, is 2,885,295 and 4,429,510 respectively. Others who fall in the lower decimals are: Bahrain (143,625), Kuwait (181,455), Oman (652,743), and Qatar (125,386).

Migration helps reduce poverty

It is an internationally accepted notion that migration can help reduce poverty and contribute to economic growth in the migrants' countries of origin. According to a World Bank study, an average increase of 10% of emigrants in the total population of a developing country is associated with a 1.6 percentage point reduction in poverty. Secondly, a 10% raise in the share of remittances in Gross Domestic Product (GDP) is associated with poverty reduction that is equal to 1.2%.

Experts say that people usually migrate for better opportunities and economic conditions, though they have to live outside their country in miserable conditions as the second citizens. In case of Pakistan, the experts say, people migrate when they fail to find livelihood opportunities on their own soil. "People usually leave their country and families when they are left with no other options for livelihood."

Worker remittances contribute to GDP

A positive factor of migration is the contribution of remittances received by the migrants' countries. Pakistan has so far received billions of dollars in terms of remittances, but lacks a proper record of it till 2008. Soon after the launch of Pakistan Remittance Initiative (PRI) by former finance minister Shaukat Tareen in 2008, the worker remittances have increased to $15 billion. For the first time, a dedicated agency, housed in the State Bank of Pakistan, was established to monitor and handle all banking-related aspects of remittances.

Sakib Sherani, an Islamabad based Economist, said Pakistan took no policy measures since the 1970s to provide a single framework to streamline worker remittances.

He said it is unfortunate that after Zulfikar Ali Bhutto's initial efforts to export manpower to the Gulf, no sufficient attention was paid to this sector.

He further said out of a total estimated global pool of 247 million migrants, the total strength of Pakistan's diaspora has been growing over the last several years from its strength of around seven million to over eight million.