Last Updated On 18 August,2017 12:17 pm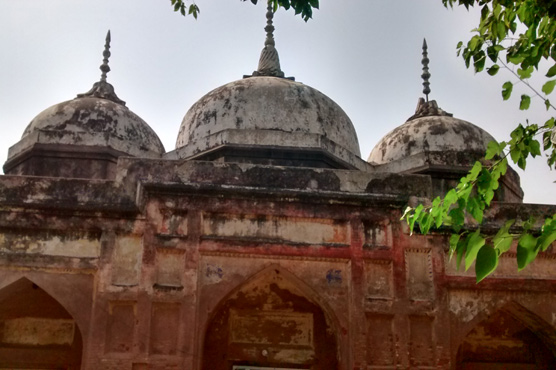 The mosque was constructed for local Muslims by Hargobind Singh, the sixth Guru of the Sikhs, back in the 17th century. Photo: BBC Urdu
Located in the Indian state of Punjab, 'Guru ki Masjid' is a mosque in Hargobindpur that is protected by the 'Nihangs' – members of an armed, fundamentalist Sikh movement.
During the 1940s – in the darkest times of religious violence that was spreading like fire throughout the Indian Subcontinent, when every mosque, temple, and gurdwara was being demolished due to the Hindu, Muslim, and Sikh conflicts - the Guru's Mosque remained unscathed owning it to the Sikhs who had proclaimed to kill anyone daring to harm it.
The double bladed sword hanging from a 50ft tall pole in the front yard of the mosque is a reminder of the fact that the mosque is under the protection of the 'Nihang' Sikhs for centuries.
---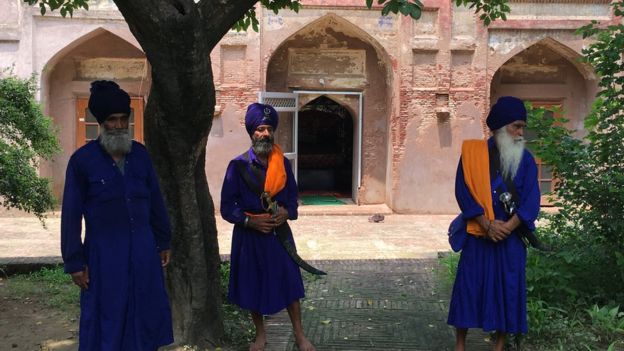 The 'Nihang' Sikhs in the front yard of the mosque. Photo: BBC Urdu
---
The mosque was constructed for local Muslims by Hargobind Singh, the sixth Guru of the Sikhs, back when he settled the city in the 17th century. He was crowned as the sixth Guru of the Sikhs at the age of 11, after his father and the fifth Guru were killed on Mughal Emperor Jahangir's orders.
Bulwant Singh, who is the caretaker of the mosque for the past 35 years, told BBC that according to historical records, the Chaudhry of the area – leader of the local Muslims, used to mistreat the Guru that led to a clash between the two. The Chaudhry died and instead of a temple or gurdwara, the Guru ordered to build a mosque on his land.
Baba Bulwant Singh's companion Rajwat Singh says, "Guru Hargobind fought for the oppressed and not for religion. That is why he ordered to build a mosque for the people."
---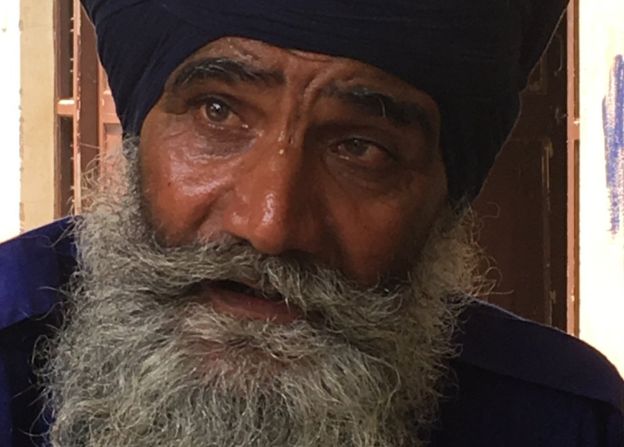 Bulwant Singh, the caretaker of 'Guru ki Maseet'. Photo: BBC Urdu
---
Bulwant Singh lives in a room situated in the newly constructed area of the mosque. His belongings only include an old refrigerator, and some utensils. His day passes while taking care of the mosque and reading 'Granth Sahib'.
Tourists have recently started visiting the mosque, as till the year 2000, even the natives of Hargobindpur didn't know about the presence of such a historical site within the city.
Prakash Nanda, a local, told that the people of Hargobindpur came to know about the mosque constructed by a Sikh Guru after UNESCO started the renovation and restoration works at the site.
Although the locals have become conscious of ensuring proper care of the mosque since after the completion of the restoration, the overall condition of the mosque is still not good.
Baba Bulwant told that even the easiest of tasks are hard to complete as there isn't even a single tap of water inside the mosque.
---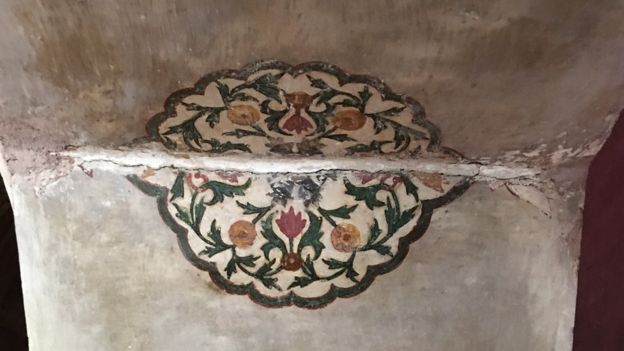 Photo: BBC Urdu
---
Guru's Mosque is an important part of India's Ganga-Jamni culture, but in the present times the protection of this site is as important as its restoration.
This article originally appeared on BBC Urdu.