Malik orders probe into Indian prisoner's death
Last Updated On 08 February,2013 About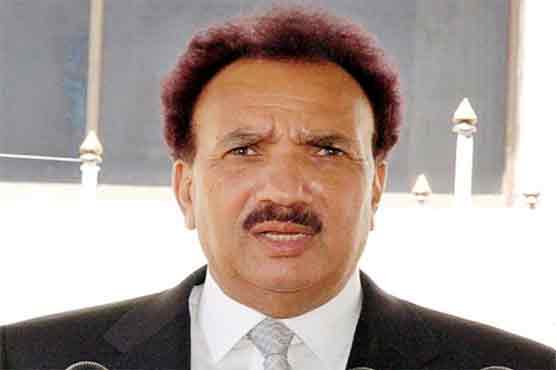 Malik says he has ordered inquiry into the death of an Indian prisoner in Pakistan.
ISLAMABAD: Interior Minister Rehman Malik Monday said he had ordered an inquiry into the death of Indian national Chambail Singh, who died after he was allegedly assaulted by prison staff in Lahore last month.

"I (have) ordered an enquiry by (the Federal Investigation Agency) today," Malik said in a message posted on Twitter this morning.

He was responding to a post by an Indian Twitter user who had claimed that Singh was "murdered" in a Pakistani prison. Authorities in Lahore had earlier ordered a judicial inquiry into the death of Singh after another prisoner, a Christian lawyer, Tehseen Khan, alleged that the Indian national had died after he was beaten by staff at Kot Lakhpat Jail on January 15, reported Indian Express.

Officials of the jail have refuted Khan s allegations and said Singh died of a heart attack.

They said he was taken to Jinnah Hospital on January 15 and doctors pronounced him dead on arrival. The judicial inquiry is yet to be completed because an autopsy has not been performed on Singh s body, which is being kept at the mortuary of Jinnah Hospital.

The Indian High Commission in Islamabad has asked Pakistani authorities to speed up the process of handing over Singh s body.

There are currently 33 Indian prisoners in Kot Lakhpat Jail and officials have said all of them are safe.

Singh hailed from Jammu and Kashmir and is believed to have been in his sixties, Indian officials said. He was serving a five-year prison term for alleged involvement in espionage. The records of Kot Lakhpat Jail state that Singh was arrested near the border at Sialkot in 2010.

---
---
Advertisement