Published On 02 Jun 2012 07:18 AM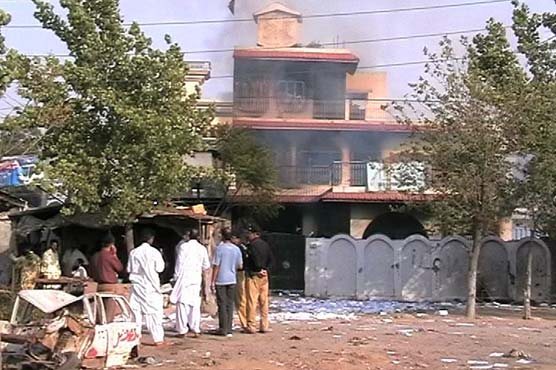 A government office building was torched during protest against power crisis in Rawalpindi.
Hundreds of protesters gathered at the IJ Principal Road in Rawalpindi to stage a protest against power crisis. The protesters were chanting slogans and pelted stones on the vehicles.The protesters set ablaze a government building on the IJ Principal Road and blocked road, resulting in long queues of vehicles up to Faizabad.