Imran disqualification case: IHC seeks copy of Khan's nomination papers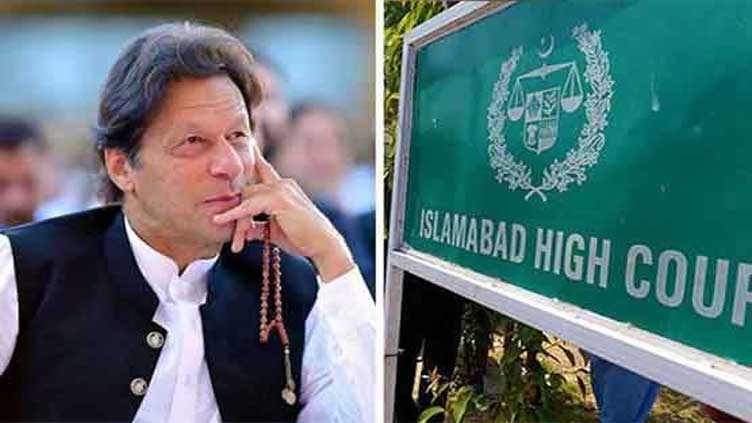 Pakistan
Imran's counsel submitted reply on admissibility of case
LAHORE (Dunya News) - The Islamabad High Court (IHC) on Monday heard the plea against former prime minister Imran Khan in a case pertaining to his disqualification on account of the non-declaration of his alleged daughter Tyrain Wihite in his nomination papers.
A three-member bench headed by IHC Chief Justice Amir Farooq heard the plea. Iman Khan's counsel Salman Akram Raja submitted his reply on the admissibility of the case.
During the hearing, PTI chief's lawyer told the court that Mr Khan had been accused of not filing his daughter's details in his nomination papers. Mr Raja argued that there were two points before the court, the admissibility of the application and the jurisdiction of the court, and also gave a reference to an old judgment on 62- 1 F.
The CJ inquired what the case actually was. Mr Raja told that he was representing PML-N supremo Nawaz Sharif in the court at that time. The CJ remarked, two different roles at two different times. Mr Raja argued he was a lawyer and an officer of the court, and a decision regarding 62-1F had already been a part of the case.
CJ while demanding a copy of nomination papers submitted by Mr Khan ordered the Election Commission's lawyer to present an affidavit as well.