Fawad labels Imran's 'forced appearance in LHC' an injustice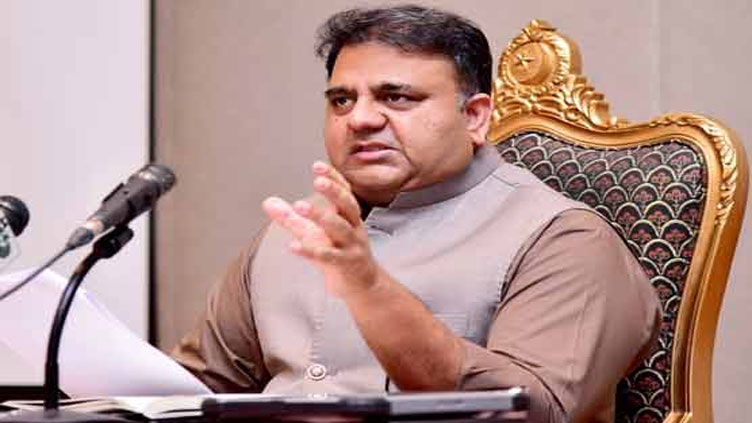 Pakistan
Fawad labels Imran's 'forced appearance in LHC' an injustice
LAHORE (Dunya News) – Pakistan Tehreek-e-Insaf (PTI) senior vice president Fawad Chaudhry said on Tuesday PTI chief Imran Khan's "forced appearance before the Lahore High Court (LHC)" was a great injustice.
Taking to Twitter, Mr Chaudhry wrote, "Mr Khan's security and health were put in danger as only one push was enough to fracture [his leg again]". "Nawaz Sharif was not summoned [by the court] over [even] furnishing fake medical certificate, but why such behaviour toward people's leader," he added.
— Ch Fawad Hussain (@fawadchaudhry) February 21, 2023
Earlier, the political temperature in Punjab rose as Mr Khan finally decided to appear before the Lahore High Court (LHC) for protective bail plea in a case pertaining to the protest against the Election Commission of Pakistan (ECP) office. The court had summoned Mr Khan and remarked that the bail could only be granted if Mr Khan appeared in court in person.
A two-member bench of the LHC had resumed hearing after a brief adjournment and granted him bail till March 3 later. The court also barred police from arresting Imran Khan.
It merits mention that Mr Khan had ignored the court's orders multiple times, citing the leg injury he had suffered in Wazirabad attack. The court gave him a "last chance" to appear till 5pm on Monday, otherwise the [possible] arrest threat against him could have been materialised.