Bugti vows to 'eliminate menace of drugs'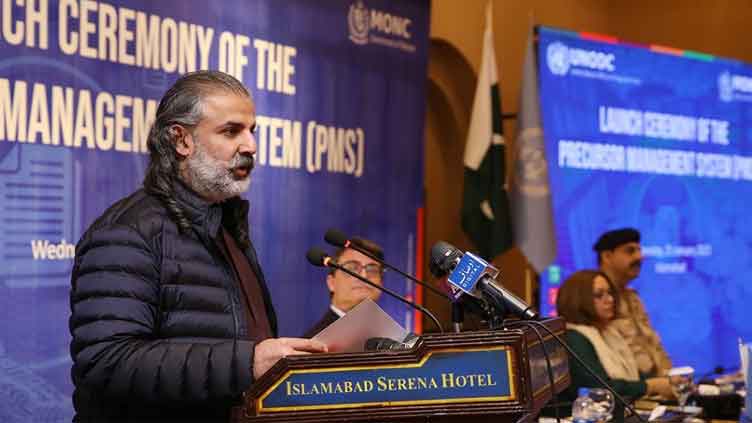 Pakistan
Bugti vows to 'eliminate menace of drugs'
ISLAMABAD (Dunya News) – Federal Minister for Narcotics Shahzain Bugti vowed on Wednesday to eliminate the menace of drugs.
The Ministry of Narcotics with the United Nations Office on Drugs and Crime (UNODC) and technical assistance from the Government of Japan, launched Precursor Management System (PMS) an online portal for registering and applying 'No Objection Certificate (NOC)' for importing controlled precursor chemicals by the industry.
While speaking at the launching ceremony, Mr Bugti thanked UNODC for its continued technical support that led to the automation of Pakistan's Precursor Management System.
Mr Bugti highlighted that the upgradation is the centerpiece of the Government of Pakistan's modernization drive, and it has greatly contributed towards Government's long-term goals and objectives. "The Government of Pakistan is committed to strengthening its precursor control regime in pursuance of our commitments to address the illicit drug problem under the principle of shared responsibility.
Mr Bugti said the upgradation has enabled the Ministry of Narcotics Control in drug regulation, and countering drug abuse and associated health issues affecting the young Pakistani strata, particularly in educational settings."