Saudi Arabia hints at more financial support to cash-strapped Pakistan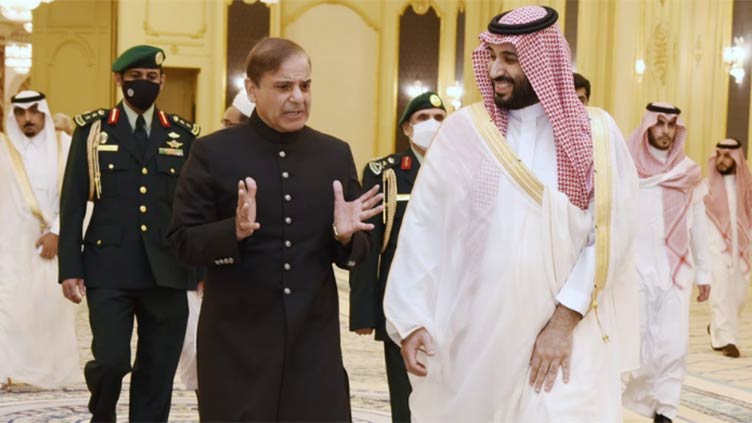 Pakistan
Saudi Arabia hints at more financial support to cash-strapped Pakistan
JEDDAH – Saudi Arabia Finance Minister Mohammed Al Jadaan has dropped a hint of providing more financial support to cash-strapped Pakistan amid soaring inflation and declining foreign exchange reserves.
Mr Jadaan in a press conference said the kingdom would continue to support the country "as much as we can," adding that it wants to strengthen alliances with countries struggling due to inflation, Bloomberge reported.
His statement comes after reports emerged that the South Asian country had approach the friendly state to seek urgent more financial assistance as its forex reserves touched critical low level.
Finance Minister Ishaq Dar made the request for additional $3 billion financial injection during a meeting with Saudi Ambassador to Pakistan Nawaf bin Said Al-Malki in a meeting, reports said on Thursday.
Earlier this month, Saudi Arabia extended the term of a $3 billion already deposited by the Saudi Fund for Development (SFD) in the State Bank of Pakistan (SBP).
Recent statistics shared by the central bank shows the forex reserves dropped by $784 million to $6.7 billion as of December 2.
It should be noted that Pakistan is in dire need of funds as the country's foreign exchange reserves held by the central bank fell $784 million to $6.7 billion as of December 2.