Talks with banned TTP to be carried forward after parliament's ownership: Rana Sanaullah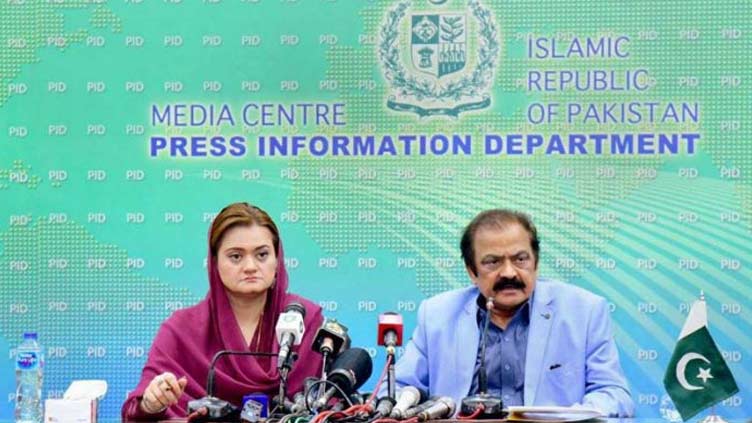 Pakistan
Talks with banned TTP to be carried forward after parliament's ownership
ISLAMABAD (Dunya News) – Minister of Interior Rana Sanaullah said on Wednesday that the dialogues with the proscribed Tehreek-e-Taliban Pakistan (TTP) will be carried forward following the ownership of the parliament.
Addressing a press conference flanked by Minister of Information and Broadcasting Marriyum Aurangzeb in Islamabad after National Security Committee (NSC) on Wednesday, he said that an in-camera session will be summoned to take the parliament in confidence over dialogues.
The minister said that Prime Minister Shehbaz Sharif will take the House in confidence over talks.
A meeting of the National Security Committee was held with Prime Minister Shehbaz Sharif in chair.
During the meeting, the parliamentary leaders were briefed on security situation. The meeting also reviewed law and order situation and country's sovereignty.
The meeting was apprised on the ongoing dialogues with banned Tehreek-e-Taliban Pakistan (TTP).