Published On 04 May,2021 08:06 pm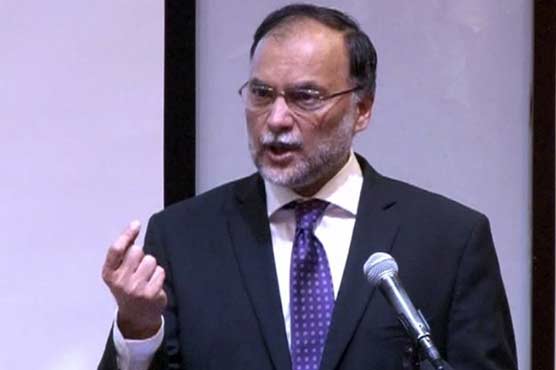 Ahsan Iqbal proposes national dialogue from ECP's platform for transparent elections
LAHORE (Dunya News) - Pakistan Muslim League-Nawaz (PML-N) leader Ahsan Iqbal has said that for transparent elections, there should be a national dialogue from the platform of the Election Commission, the government should send its suggestions to the ECP.
He said this while talking on Dunya News program "Nuqta-e-Nazar". Ahsan Iqbal said that reforms are always needed but in our opinion the government has lost all credibility.
Replying to a question, the PML-N leader said that the best elections could be held through the incorporated laws but for this the interference of institutions in the elections has to be stopped.
"The government has no credibility, so we want a national consensus," he said. If the government is serious, it should give suggestions to the Election Commission to create a consensus, he added.
He feared of some hidden agenda behind the unilateral action and said that if overseas Pakistanis are given the right to vote, then there would be a plan of rigging, adding that anyone can tamper with electronic voting machines.