Prime Minister Imran Khan's Federal Cabinet: Who is Who?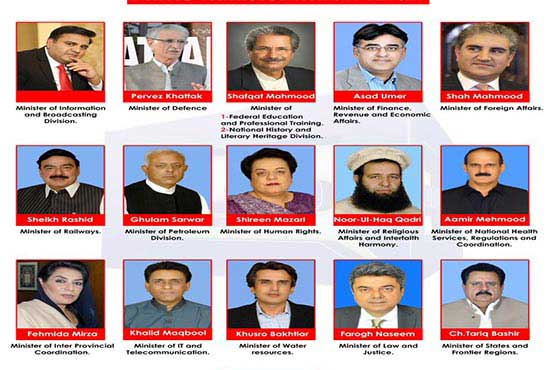 Brief profile of the the cabinet members who are given important portfolios.
(WebDesk) - A sixteen-member federal cabinet of PM Imran Khan has taken oath administered by President Mamnoon Hussain at a ceremony inAiwan-e-Sadr in Islamabad.
Also Read: 16 members of federal cabinet take oath in Islamabad
The ceremony was attended, among others, by Prime Minister Imran Khan, Speaker National Assembly Asad Qaiser, Advisors, leaders of Pakistan Tehreek-e-Insaf and allies, and other prominent political and social personalities.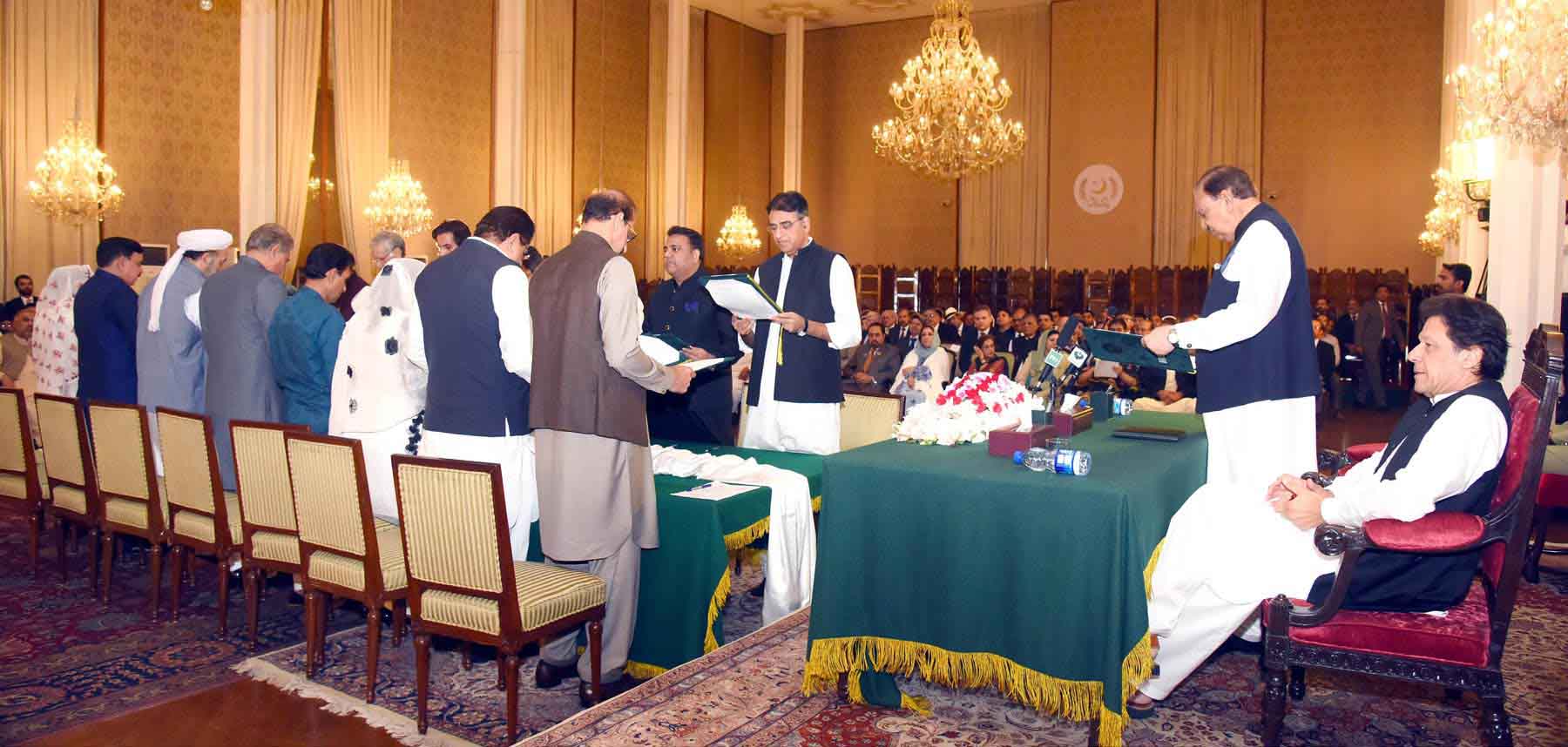 Federal Cabinet is taking oath. Photo: Online
---
After being elected and sworn in as the Prime Minister of Pakistan, Imran Khan unveiled the name of his commandos leading his mission of 'Naya Pakistan' under his leadership.
PTI's spokesperson Fawad Chaudhary on twitter revealed the names of the 21 members' federal cabinet of Prime Minister Imran Khan comprises of 16 ministers and five advisors.
Following are the cabinet members including minsters and advisers who have been given important portfolios to run government affairs:
---
Federal Ministers
---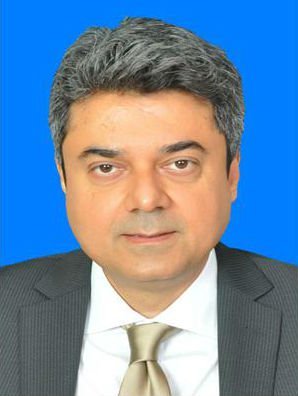 Barrister Farogh Naseem - Law
Barrister Farogh Naseem is the in charge of the Law and Justice portfolio. Barrister Dr. Mohammad Farogh Naseem is a Pakistani politician and a member of the senate. He is also a constitutional lawyer and belongs from PTI ally Muttahida Qaumi Movement (MQM).
He is a Barrister, Professor and Author by Profession. He was a senator from 2012 to 2018.
Dr. Farogh is a highly educated man. He has a LLB degree from University of Wales. He then went on to receive a LLM from London School of Economics. He also has a PhD in comparative constitutional law from the University of London.
Barrister Farogh Naseem was also appointed as the new counsel of the former president Pervez Musharraf, declared absconder and was being tried by the special court in treason case.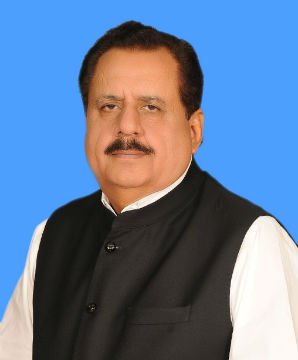 Tariq Bashir Cheema – State and Frontier Regions
PMLQ MNA-elect from Bahawalpur Chaudhary Tariq Bashir Cheema has taken the charge of State and Frontier regions.
Cheema is a seasoned politician and belonged to an influential family of Bahawalpur and also was a member of National assembly in last assembly.His political career dated back to the late 80s from the platform of student wing of Pakistan people's Party.
From general elections 1990, he started his electoral politics with a seat for provincial assembly.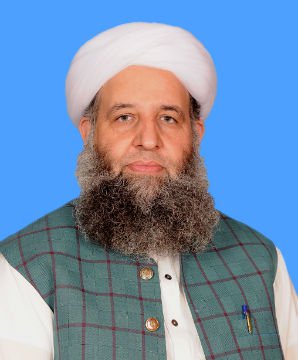 Noor-ul-Haq Qadri – Religious Affairs and Interfaith Harmony
Noor ul Haq Qadri will be given the charge of religious affairs and interfaith harmony. Formerly an independent, now a Pakistan Tehreek-e-Insaf candidate Noor Ul Haq Qadri has won election from National Assembly constituency NA-43 Tribal Area-IV. Previously ,he was a member of the National Assembly from 2002 to 2013 as an independent.
He has been selected as minister of religious affairs in the cabinet of former General Pervaiz Musharaf. He was re-elected to the National Assembly in general elections 2008 but lost in general elections 2013. Before general elections 2018, he left his independent status and joint PTI.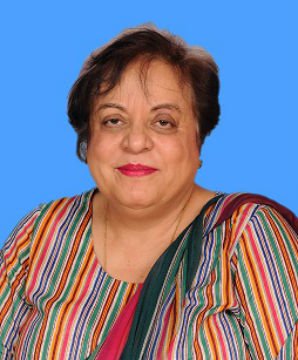 Shireen mazari – Human Rights
Dr. Shireen Mazari is a PTI loyalist and was served as MNA in last National Assembly. She is the daughter of a bureaucrat and a politician Ashiq Muhammad Khan Mazari. Dr Mazari graduated from London School of Economics and then she had her PhD in Political Sciences from Columbia University, USA. After getting her PhD Mazari started her professional career as an associate professor in Quaid-e-Azam University Islamabad.
She has been elected in present assembly as MNA on the reserve seat for women.
Mazari joined PTI in 2008 and just after one year she was appointed as information secretary and media spokesperson of PTI. in 2010 she was appointed as central vice president for the party. Dr Shireen mazari resigned from PTI in 2012 due to her conflict with other senior party members but later rejoined the party in 2013.
Earlier, In General Pervaiz Musharaf era, she was given the designation of the head for the government funded institute of Strategic Studies. She has been removed from her post of the Director General of Institute of Strategic Studies due to some controversial issues. She has been giventhe portfolio of Human Rights.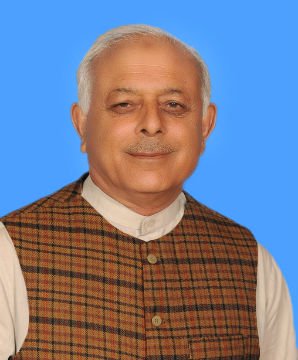 Ghulam Sarwar Khan – Petroleum
Ghulam Sarwar Khan is a known and veteran politician. He has started his career in mid 80s and ran for the seat of national assembly in the different tenures of Nawaz Sharif and Benazir Bhutto but remained unsuccessful until he ran as an independent in general elections 2002.
In the era of General Pervaiz Musharaf, he was inducted into the federal cabinet of former Prime Minister Shaukat Aziz and was made Minister of Labour and Man power.
In 2008, he again lost the election of NA-53 to the former PMLN loyalist Chaudhary Nisar Ali Khan from the party ticket of PMLQ. He was re-elected to National Assembly in general elections 2013.
As PTI candidate, he ran for the two oof the seats of National Assembly and defeated his arch rival Chaudhary Nisar Ali Khan from both the seats. In the new cabinet of PM Imran Khan, the loyalist is given the charge of Petroleum.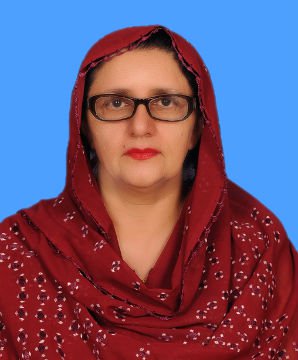 Zubaida Jalal – Defence production
Zubaida Jalal is also a former loyalist of PMLQ. She is an educationist, social activist and a prominent female politician from Balochistan.
She has started her career from the platform of PML led by Nawaz Sharif but later defected as a part of dissident group in 2002.
In former President Musharaf ruling period, she has also served in the cabinet of former Prime Minister Zafarullah Khan Jamali as Minister of Education. She again ran for the seat in National Assembly from the platform of PMLQ, but lost. She then endorsed the candidate fielded by PMLN and stepped down against Kiran Haider.
After the general elections in 2008, the FIA launched an investigation on Zubaida Jalal over the financial scam. In 2009, the FIA investigations were wrapped up due to lack of evidences.
In 2010 publications edited by Pakistan Institute of Legislative Development and Transparency (PILDT), Zubaida Jalal is a second richest politician from Balochistan, having declared the total assets worth PKR 57.8m.
From the platform of BAP, she again re-elected as member of National Assembly. BAP allied with PTI in centre and is given the portfolio of Defence Production.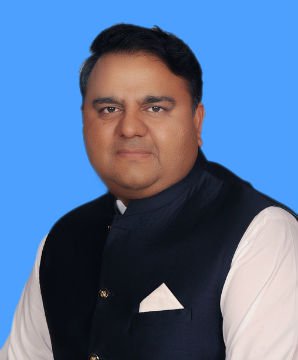 Fawad Chaudhary – Information and Broadcasting
Fawad Hussain Chaudhry is a lawyer, politician, journalist and anchor by profession. He belongs to a politically known and strong family of politicians.
He started his career in 2002 and ran for a provincial assembly but lost. He was considered as a strong and time-tested companion of President Pervez Musharraf. He was working as a General Secretary of APML (All Pakistan Muslim league) in Punjab.
He then joined PPP but due to some personal conflicts, he left Pakistan Peoples Party. Previously he served in the federal cabinet of Prime Minister Yousaf Raza Gillani and Prime Minister Raja Pervaiz Ashraf as Special Assistant for information and political affairs, and Political Affairs.
In June 2016, he joined Pakistan Tehreek-e-Insaf (PTI). Before being elected as MNA in elections 2018 from the platform of PTI, he was serving as the spokesperson and secretary of information of Pakistan Tehreek-e-Insaf.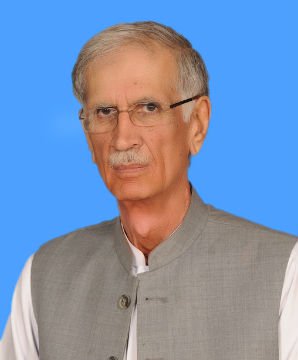 Pervez Khattak – Defence
Pervez Khan Khattak served as the 16th elected Chief Minister of Khyber Pakhtunkhwa from 31 May 2013 to 6 June 2018 in the governement of PTI. He is the son of noted government contractor Hastam Khan Khattak (late), who was considered among the leading builders in the pre-partition subcontinent.
He started his career from the platform of PPP. He started his political career as a member of the district council in 1983. Later he was elected to the Khyber Pakhtunkhwa Assembly five times, the last time on May 11, 2013. He remained minister of industries twice and once served as irrigation minister in the ANP-led government in Khyber Pakhtunkhwa. During his political career, Pervez Khattak also remained the provincial president of the Pakistan People's Party-Sherpao.
He also served as the Irrigation Minister of Khyber Pakhtunkhwa and twice Minister of Industries & Labour in the past. Khattak relinquished his elected post as the Secretary General of Pakistan Tehreek-e-Insaf.
He belongs to the Khattak tribe of Pashtuns.
Khattak favours peace talks with the Taliban, a policy of the state.[23] During his tenure an anti-terrorism force was set-up.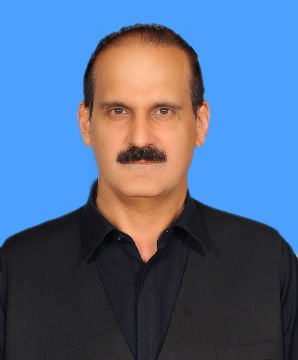 Aamir Mahmood Kiyani – Health
The ministry of health has been assigned to PTI loyalist. He first contested in elections 2018 from the party platform and elected to the National Assembly. He has often been termed as a part of bureaucracy in PTI.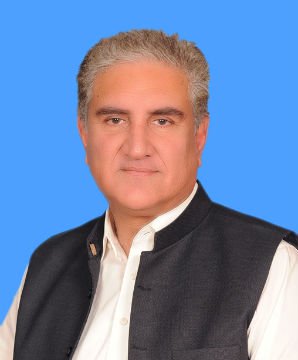 Shah Mehmood Qureshi – Foreign Affairs
PTI Vice Chairman Makhdoom Shah Mahmood Qureshi is the new Foreign Minister, a job her performed for the PPP government from 2008 to 2011. He had resigned from the post after developing differences with PPP leadership over the release of US spy Raymond Davis, who killed two Pakistanis in broad day light in Lahore.
He is a seasoned politician from Multan who has contested and won provincial and national assembly seats since 1985. As a member of the PML-N, he served as the Punjab Minister of Finance and Planning during the late 1980s and early 1990s.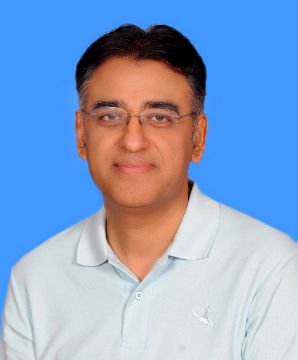 Asad Umar – Finance
The key post of Finance Minister is now held by senior PTI leader Asad Umar, a two-time MNA. He holds an MBA degree from the Institute of Business Administration (IBA), Karachi. He worked with Exxon Chemicals Pakistan before joining Engro Polymer and Chemicals as CEO.
He became the President and CEO of Engro Corporation in 2004. He took early retirement as president and CEO from Engro in April 2012 and joined the PTI. His elder brother Muhammad Zubair is senior PML-N leader and recently resigned as Governor of Sindh.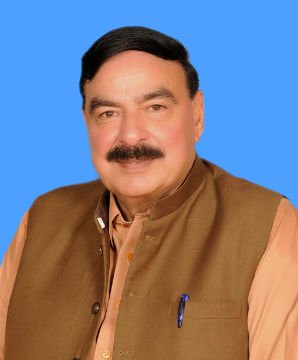 Sheikh Rasheed Ahmad – Railways
Awami Muslim League chief Sheikh Rashid Ahmad, a veteran politician and a strong ally, has been given the charge of Railways. He was in charge of the same portfolio in the governments administered by former President General Musharaf.
He was previously a minister for information and railways in cabinets working for administrations led by Nawaz Sharif and Musharraf.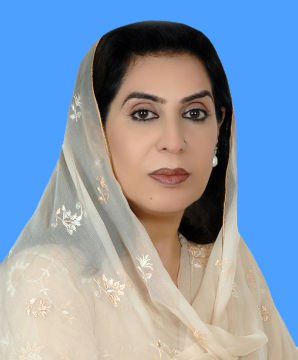 Fehmida Mirza – Inter-Provincial Coordination
Dr Fehmida Mirza, who had enjoyed the honour of the first woman speaker of the National Assembly during the PPP government from 2008 to 2013, contested the July 25 elections from the platform of the GDA after her spouse Dr Zulfiqar Mirza had developed differences with Pakistan Peoples Party after a long span of affiliation.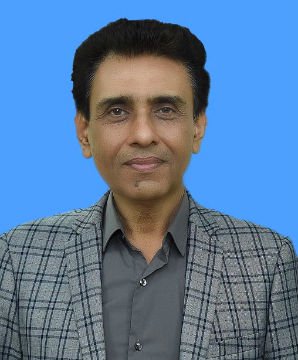 Khalid Maqbool Siddiqi – Information Technology
MQM Paistan's convener Khalid Maqbool Siddiqui is given the Minister for Information Technology and Telecommunication in PM Khan's cabinet.
Siddiqui has been a member of the MQM since the 1990s and worked as the deputy convener of the party before it splintered.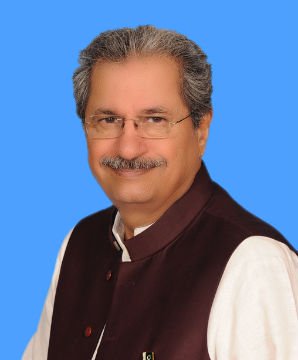 Shafqat Mehmood – Education
Shafqat Mehmood is given the office of Education. He is a seasoned politician. He was a caretaker federal minister in 1996-7, and a senator from 1994 to 1999. Under the administration of General Musharraf, he was Punjab Information Minister in 1999-2000. He is a key stalwart of PTI.
Shafqat holds master's degrees from Harvard University, the University of Southern California and Punjab University.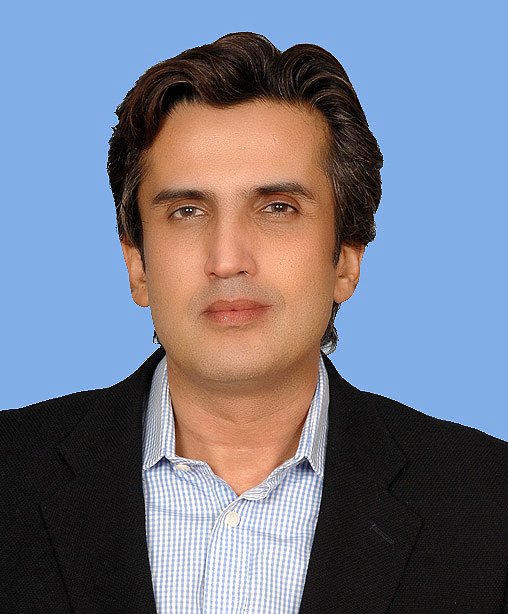 Khusro Bakhtiyar – Water and Power Resources
The Water Resources Ministry has been assigned to Makhdoom Khusro Bakhtiar, a scion of an influential political family in South Punjab.
Khusro served as Minister of State for Foreign Affairs in in 2004 under Musharraf.
He has an interesting history of changing loyalties several times before joining finally PTI this year ahead of the elections.
In elections 2002, he was the part of Pakistan Muslim League Q, later he joined Pakistan Muslim League N and just two months before the elections 2018, he along with his allies defected from PMLN as Janubi Sooba Muhaaz which later merged with PTI.
---
Advisors
---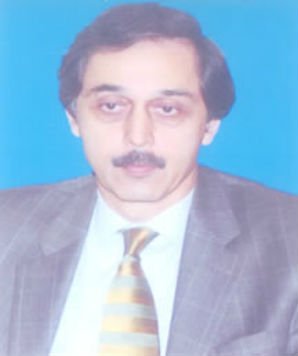 Muhammad Shahzad Arbab - Establishment
Muhammad Shahzad Arbab is a senior bureaucrat. He was given the portfolio as an advisor for establishment. He has previously served as the federal secretary for the Ministry of Minister of State and Frontier Region (SAFRON).
He was the chief secretary of Khyber Pakhtun Kha in the former government of PTI. According to media sources, former KP CM Pervez Khattak had bitter relationships with the CS Shahzad Arbab. PTI in 2017, has also nominated him as the chairman for NAB.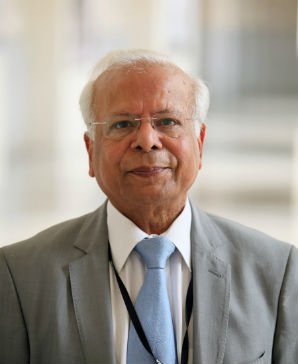 Dr Ishrat Hussain – Institutional Reforms
Ishrat Hussain, the PM's Adviser on Institutional Reforms and Austerity, served as Governor of the State Bank of Pakistan during the Musharraf regime. Dr Ishrat is a renowned banker and economist. After completing his PhD from Boston University, he enjoyed a long career with the
World Bank, serving as its country economist for Liberia, chief economist for the Asia-Pacific region, and as head of the Central Asia region. He also served as the dean of the IBA from 2008-2016. In 2015, he was awarde the Nishan-e-Imtiaz by President Mamnoon Hussain.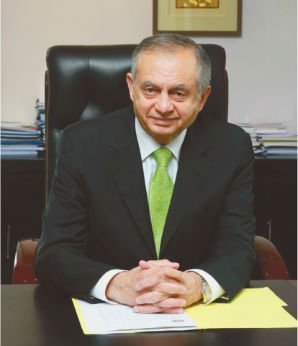 Abdul Razzak Dawood – Commerce, Textile, Industry and Production and Investment
Abdul Razzak Dawood is a well known economy expert and belongs to the very influential and established industrialist family.
He has previously served as the commerce minister in the cabinet of former president Pervez Musharraf from 1999 to 2002.
The nephew of the late industrialist Seth Ahmed Dawood is also the founder of Descon. He also has served as the director in State Bank of Pakistan.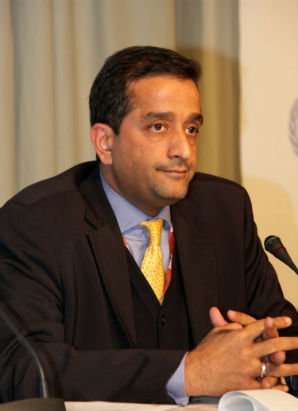 Amin Aslam
Amin Aslam has been appointed Adviser to Prime Minister on Climate Change. Aslam has also served as a minister under Musharraf regime.
Aslam was elected an MNA from Attack in 2002 for the PML-Q and subsequently served as the state minister for the environment up to 2007.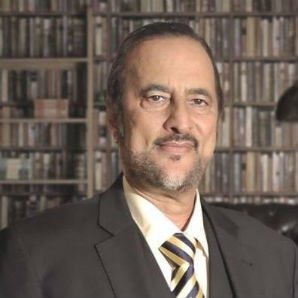 Babar Awaan
Babar Awan is also a former PPP loyalist and later joined PTI after developing differences with the party. He has previously served as the law minister in the cabinet of PPP led cabinet of former Prime Minister Yousuf Raza Gillani. He also served as additional attorney general of Pakistan. He is also serving as defending lawyers in case against PM Imran Khan.