Last Updated On 15 August,2018 08:47 am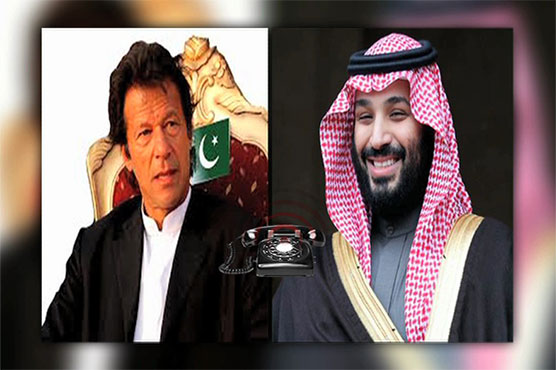 Prince Mohammad bin Salman congratulated Imran Khan on his party's victory in general elections.
ISLAMABAD (Dunya News) - Saudi Crown Prince Mohammad bin Salman bin Abdulaziz Al Saud telephoned Pakistan Tehreek-e-Insaf (PTI) chief Imran Khan on Tuesday and congratulated him on his party's victory in the recently-held elections in Pakistan.
According to PTI's Central Media Department press statement, Prince Mohammad bin Salman during the telephonic conversation said as Pakistan had vast trade and economic opportunities, the Kingdom was keen to make investment in the country and strengthen the bilateral trade relations.
Imran Khan mentioned the effective anti-corruption drive run in the Kingdom under the supervision of Crown Prince Salman and said as true and effective governance was possible only through the elimination of corruption, his government would benefit from the experiences of the Crown Prince in this respect.
He also expressed his determination to further strengthen the brotherly relations between Pakistan and Saudi Arabia.