Contributing towards prosperity of country our sacred duty: Air Chief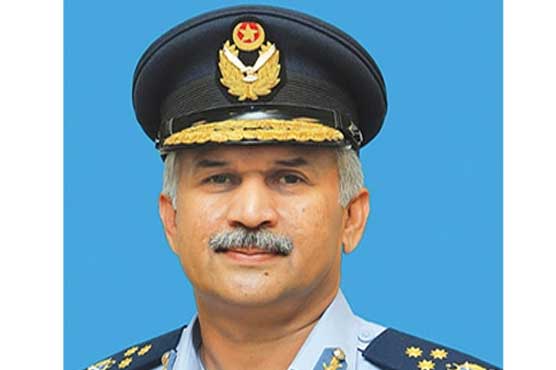 Over five million saplings would be planted in the ongoing drive all across PAF bases and formations
ISLAMABAD (Web Desk) - Air Chief Mujahid Anwar Khan said it is our sacred duty to contribute towards the prosperity of the country through nation building measures.
Addressing a ceremony in connection with Independence Day in Islamabad on Tuesday, he expressed his resolve to make Pakistan Air Force clean, green and a compassionate organization.
Air Chief also launched the monsoon tree plantation campaign by planting a sapling in the premises of Air Headquarters. Over one hundred thousand saplings were planted by various personnel of the PAF all across the PAF regional air commands.
Over five million saplings would be planted in the ongoing drive all across PAF bases and formations.
The Air Chief also urged PAF families and specially the youth to come forward for the noble cause and plant as many trees as they can to bring green revolution in the country.
The Air Chief stated that this campaign would not only contribute towards making Pakistan an environmental friendly country but also help improve our eco system.