Eeman Faheem, another icon of girl power in PIA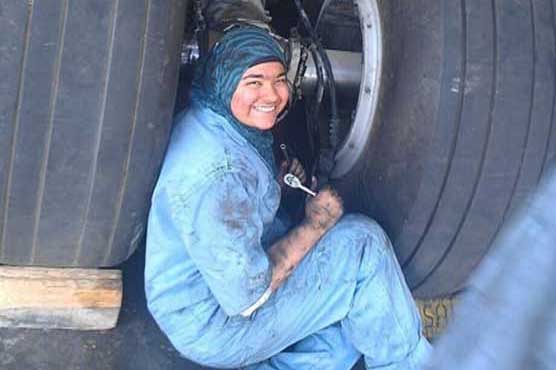 Meet Eeman Faheem who is the youngest Senior Aircraft Technician and a proud for PIA.
(Web Desk) - Pakistan International Airline (PIA) is quite well-known for corruption, mismanagement, and what not. Just recently, PIA in a bid to change its image started highlighting the services of women especially the young ones who have been rendering their services breaking all barriers a girl might have to face.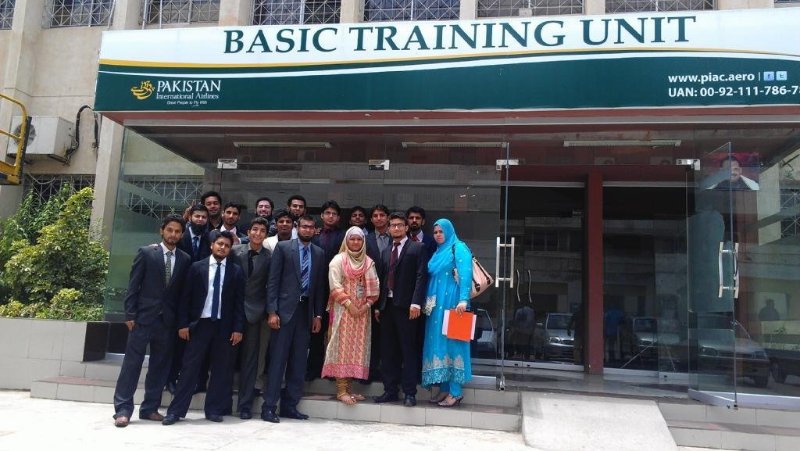 ---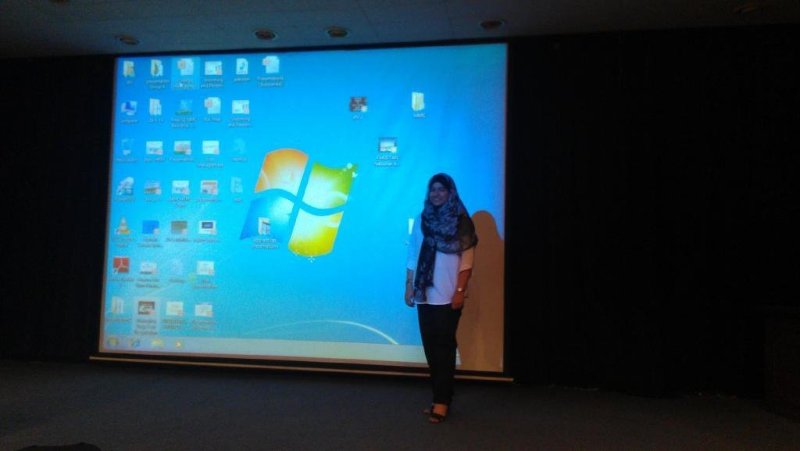 ---

Sources: LinkedIn
---
— PIA (@Official_PIA) July 19, 2018
Meet Eeman Faheem who is the youngest Senior Aircraft Technician. The picture shows her changing the brake assembly harness of the Airbus. She is one of the youngest entrants in avionics engineering.
Quaid-e-Azam once said, "No nation can rise to the height of glory, unless your women are side by side with you."
Reaction of Twitterati
Although masses on social media have been censuring PIA for all ill things, but they lauded its management role in bringing women equal to men, no matter how hard and technical a job may be.
— Tony Khan (@anthonypermal) July 19, 2018

— Ayesha Khalid (@ayeshakhalid7) July 19, 2018
— saadullah rustam (@saadrustam) July 19, 2018
— Laiba Saleem (@Liberated_Laiba) July 19, 2018
Whilst there were some other who did not left this opportunity go away and considered it a golden one indeed to censure PIA. Some instead of lauding women's participation lashed PIA for the condition it is suffering from. Some others demanded more safety gears for the protection of the technician.
— Pakistani (@Pakistan_Firstt) July 20, 2018
— Assad Pakistani (@Assad_Niazi) July 19, 2018
— Ali Axhar (@ali_axhar) July 19, 2018
Before her, PIA shared the picture of female pilots Captain Maryam Masood and First Officer Shumaila Mazhar who successfully landed flight from Islamabad to Gilgit. They gained widespread praise from every segment of society.
— PIA (@Official_PIA) June 21, 2018

— Asif Pasha (@Asif_Pasha_) June 21, 2018

— Shafi Naqi Jamie (@ShafiNaqiJamie) June 21, 2018

— M Ali Chundrigar (@AliChundrigar) June 21, 2018

— Momina Waheed (@mominawaheedpti) June 21, 2018
Is PIA ready to gain its lost glory?
PIA which once used to be one of the topmost luxurious services lost its glory soon after it surrounded by ills like corruption, mismanagement, etc. Though bringing women to national ambit is quite productive and praising, this is not enough. The real focus of the management should be over eradicating corruption which is making it hollow and having it beg from public and private donors. Furthermore, its performance evaluation system should be such that rewards motivated, dedicated employees.
Written by: Junaid Ali Malik