Last Updated On 12 July,2018 08:24 am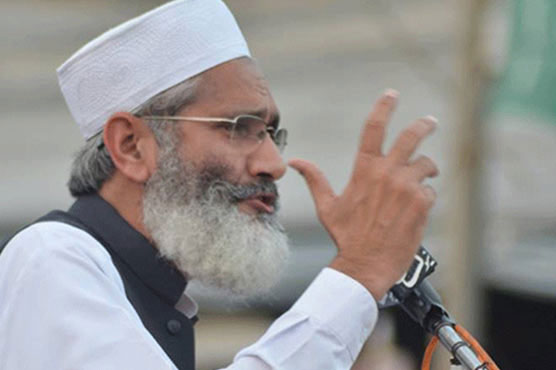 Sirajul Haq said that MMA had capability to provide an honest and sincere leadership to the country.
SIALKOT (APP) - Ameer Jamaat-i-Islami Pakistan Sirajul Haq claimed on Wednesday that only Mutahida Majlis-e-Amal had capability to provide an honest, sincere and loyal leadership to the country.
Addressing a convention of the party workers here, Sirajul Haq said the country was facing with multiple problems due to corruption in the country. He urged the masses to give vote in favour of MMA candidates in elections to get rid the country of corrupt system.
Sirajul Haq strongly condemned the Yakatoot, Peshawar bomb blast in which Haroon Bilour and other people lost their lives. He also expressed his grief over the loss of life of Haroon Bilour.
Ameer JI Sialkot District Dr Shakeel Thakur, JI Sialkot District Spokesman Arif Mehmood Sheikh, MMA leaders Arshad Mehmood Baggu and Dr. Tahir Butt were also present on this occasion.