Last Updated On 10 July,2018 09:46 am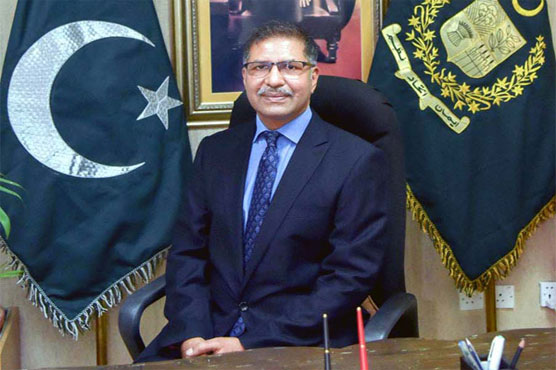 Ali Zafar informed Senate that around 5000 to 6000 MW gap persists between power demand and supply.
ISLAMABAD (APP) - Minister for Power Barrister Syed Ali Zafar Monday informed the Senate that around 5000 to 6000 megawatt (MW) gap between power demand and supply persisted with actual generation of 18,000 MW against the 21,000 MW installed capacity.
Responding to a motion moved by PML-N Senator Lt Gen (retd) Abdul Qayyum in the House, he said the actual generation capacity was not beyond 18,000 MW. The installed capacity did not mean the generation capacity as a number of projects were not working properly, while the hydel production was at the lowest ebb, he added.
The minister said the problem was not the electricity generation. The last government had only concentrated on generation of power and did not pay heed to enhancing transmission capacity.
Transmission lines were in vulnerable condition while the distribution companies were unable to distribute power, he added.
He said the government was carrying out more load-shedding in some areas where recovery of power dues was not possible, however, total shutdown of respective feeders was being avoided. Long duration of load-shedding continued in areas where bills were not being paid by the consumers, he added.
The minister said another issue was of circular debt, which further compounded the problems. The caretaker government had constituted a committee of experts, both from government and private sectors, to suggest ways to get rid of the load-shedding.
The options of generating power through wind, solar and other cheap sources should be concentrated, he stressed.
He said water level in the Tarbela Dam was at the lowest due to not melting of glaciers. Pakistan, he added, spent only 5 to 7 per cent of gross domestic product on development of the water sector.
Responding to another motion, Barrister Syed Ali Zafar said massive load-shedding was being carried out in the areas where bills were not being paid by majority of the consumers. The policy of complete shutdown of feeders in defaulting areas had, however, been ended, he added.
It was not fair to punish some people who paid bills in the areas where majority of the consumers did not pay power dues, he added.
Senator Abdul Qayyum, in his motion, said the last Pakistan Muslim League-Nawaz (PML-N) had added some 11,000 MW power to the national grid, but load-shedding was being carried out.
The PML-N government, he said, had launched a number of power generation projects, including Kohala Power, Hubco, Thar Coal, Gaddani Power, Nandipur and Neelum Jhelum. Rs 123 billion had so far been spent on the Diamer Bhasha Dam while Rs 27 billion was allocated for it in the current financial year, he added.