Last Updated On 04 July,2018 09:13 am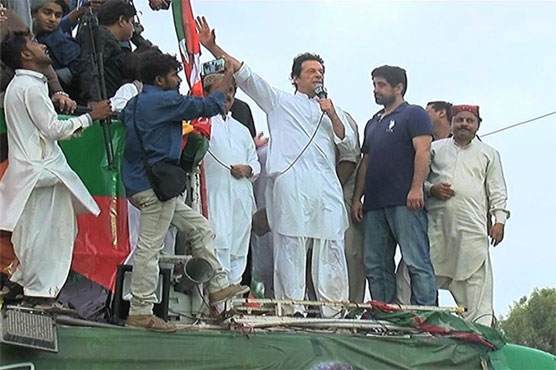 Imran Khan on Tuesday said that Sindh needs the change more than ever now.
KARACHI (Dunya News) - Pakistan Tehreek-e-Insaf (PTI) chief Imran Khan on Tuesday said that July 25 will be turning point in the history of Pakistan.
The PTI chief who is also contesting general election from National Assembly constituency NA-243 arrived in Karachi to lead his party's election campaign.
Addressing media at the airport after arrival in Karachi, Imran severely criticized PML-N government and said that that a single rain had exposed the claims of former Punjab chief minister of making the city of Lahore like Paris.
Imran said that Shahbaz Sharif had used to say that he would also make Peshawar and Karachi as Lahore, asserting that people had now come to know the reality of hollow claims of the past rulers.
Imran Khan also criticized the PPP over its performance over the past 10 years and said that Sindh needs the change more than ever now.
"People will reject those who have been (taking turns) ruling this country for a well over 30 years," he said
Imran said that if elected, he will root out corruption by strengthening institutions, will bring investment from abroad and will provide better job opportunities for young people.
He also promised changes in the agriculture and education sectors and wide-ranging reforms to introduce a culture of paying tax.
"With the grace of God, we will make a new Pakistan which will be self-sufficient and will stand on its own feet, will prosper and where government will serve its people," he said.
Imran Khan visited a number of areas in the city and addressed different party gatherings. He also inaugurated FixIt orphanage during his visit to Memon Goth area.