Election 2018: Is Chaudary Nisar heading back home?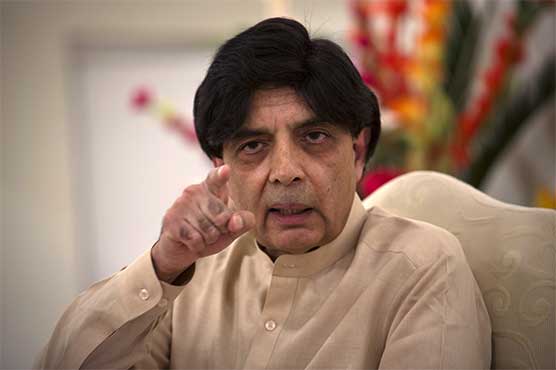 Nisar reaffirmed his stance that he never rebelled against the party.
(Web Desk) Senior Journalist Kamran Khan, in his show analyzed the situation and certified the fact that tensions are easing between Chaudary Nisar and Sharif Brothers. But the matter of fact is that it will take time and from both sides cordial relations are required to be pursued.
---
Nisar Maryam Scuffle
It is being considered that Nawaz Sharif wants to replace himself with his daughter so that she could pursue his political goals. Keeping this in view into consideration, he took her to many campaigns especially the ones which will be having influence over the coming general elections 2018.
This disgruntled Chaudhary Nisar and he often took to the mic to express his discontentment over the influence of Maryam in party matters. He reiterated to disobey to affirm the orders of Maryam Nawaz and expressed his anger in several press conferences and public gatherings.
In his latest press conference dated June 22, he reaffirmed his stance that he never rebelled against the party. During the time he kept his tone a bit harsh and heated.
He rejected any notion to harm PMLN and its leadership in any way. He bluntly cast off the following statement which according to him had been wrongly attributed to him by certain media outlets.
These Sharifs will not able to show their faces anywhere if I decide to open my mouth.
Also Read: Didn t rebel against party: Ch Nisar
Timing of concerns is wrong
Nisar's concerns vis-à-vis children ruling senior politicians can be taken into the consideration, but the time is not right as he should have spoken at the time when Nawaz Sharif had his brothers, their children and other kith and kin entered into the party's and then into the country's politics.