Last Updated On 29 April,2018 02:14 pm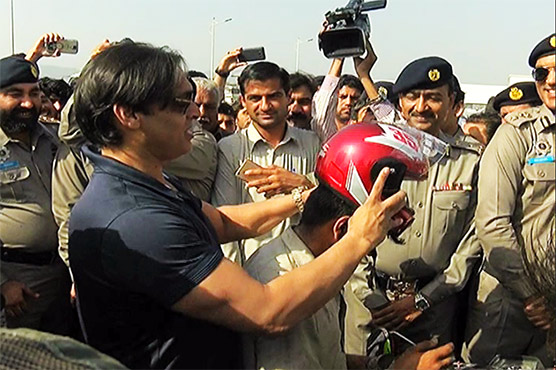 Pakistani cricket superstar Shoaib Akhtar raised awareness towards the importance and safety of wearing helmets. Photo: Dunya News
(Dunya News) – In a bid to raise road safety awareness in Islamabad, the National Highway Authority distributed free helmets among motorcyclists.
Pakistan's cricket superstar Shoaib Akhtar was part of the initiative where the fast bowler stopped many motorcyclists driving without helmets on the roads and gave them free helmets.
Excited to see the famous cricketer, motorcyclists wore the helmets and thanked the organisers for the campaign.
---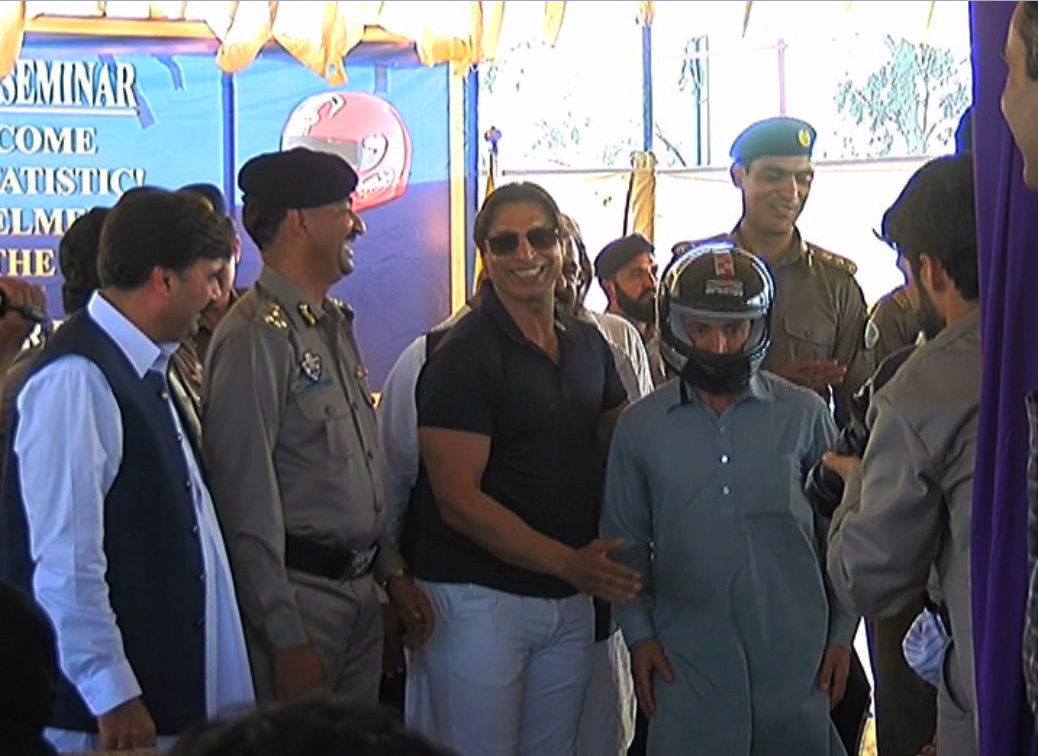 Akhtar distributing helmets to people. Photo: Screengrab

---
Addressing the issue, Akhtar talked about unsafe road habits of motorcyclists. "In a road accident injury to the head is more severe and hard to heal than any other part of the body," he said.
He further added that he hoped people through this awareness campaign would never forget to wear helmets.
Deputy Inspector General Highways and Motorways Police, Mehboob Aslam, addresed the issue of unsafe driving during the seminar with the slogan: "Don't become another statistic wear a helmet and enjoy the ride".
"In 2017, 90% of motorcyclists' deaths occurred due to not wearing helmets," Aslam added.

At the end of the seminar, more helmets were distributed among the people.
For more on this, watch a report by Dunya News.
---
---