MQM-P Bahadurabad gives PIB leaders a week to join them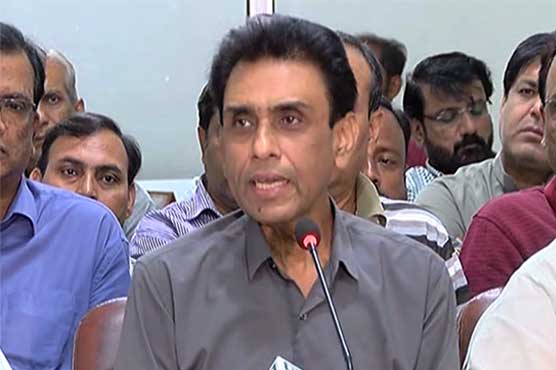 Dr Khalid says he can't accept Farooq Sattar's proposal to dissolve Rabita Committee
KARACHI (Dunya News): Muttahida Qaumi Movement-Pakistan (MQM-P) Bahadurabad faction has given PIB leaders, including Dr Farooq Sattar, a week's time to join them will full dignity.
"After expiry of the deadline, anyone who will come back will be considered as a member," he warned during a press conference at MQM-P Bahadurabad office.
Dr Khalid Maqbool Siddiqui said that he could not accept the proposal of Dr Farooq Sattar wherein he had suggested dissolution of the Rabita Committee of the Bahadurabad faction.
Dr Khalid added that the party could not be sacrificed for face-saving of an individual. He said that the membership of Kamran Tissori was suspended by Rabita Committee. However, he (Tissori) can come back as a member, said Dr Khalid.