Last Updated On 08 March,2018 01:10 pm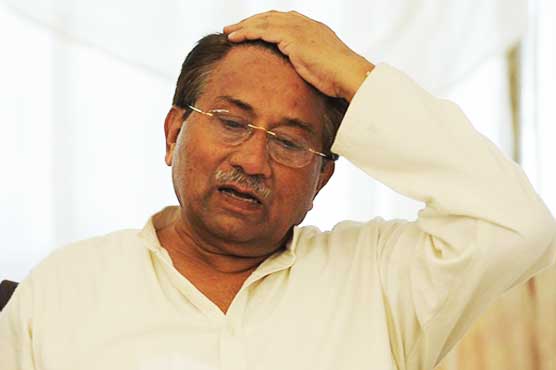 Hearing of the case has been adjourned till March 21.
ISLAMABAD (Dunya News) – Special court in Islamabad has on Thursday ordered interior ministry to take steps for the detention of former president Pervez Musharraf in treason case.
The court has also directed to seize the property of former president and make him appear in the case as early as possible.Furthermore, the hearing of the case has been adjourned till March 21.
The former military ruler was nominated as the sole accused in the high treason case in December 2013. In March 2014, he was indicted in the case by the special court comprising judges of three different high courts.

The prosecution in the case has presented all the evidence and produced its witnesses before the court. The last prosecution witness testified on Sept 18, 2014.

Last year, the Islamabad High Court ordered the Federal Investigation Agency (FIA) to re-investigate the case to ascertain role of facilitators in the imposition of emergency in the country on November 3, 2007.

Musharraf, who is facing multiple charges including treason and murder over the assassination of former prime minister Benazir Bhutto, arrived in Dubai on March 18 for what his lawyers said was urgent medical treatment after a three-year travel ban was lifted.

Musharraf was banned from leaving Pakistan in March 2013 after he returned to the country on an ill-fated mission to contest elections. The former ruler was barred from taking part in the polls and instead faces a barrage of legal cases.

Sindh High Court had lifted Musharraf's travel ban, but the federal government appealed the verdict. SC upheld the Sindh High Court decision and ordered the government to allow Musharraf to travel.