Last Updated On 18 December,2017 01:01 pm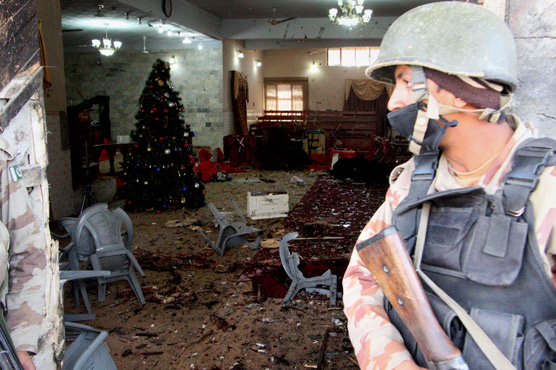 The attack on the church located at the Zarghoon Road left 9 dead and 57 injured. Photo: OINN
(Web Desk) – At least nine people, including two women, were killed on Sunday during a suicide attack at the Bethel Memorial Methodist Church in Quetta.
The attack on the church located at the Zarghoon Road left as many as 57 injured.
According to Dunya News, heavy gunfire was exchanged following an explosion on Sunday. Police, Frontier Corps personnel, Anti-Terrorism Force (ATF) and Bomb Disposal Squad (BDS) were immediately dispatched to the scene following which the area was cordoned off and a search and rescue operation carried out.
President Mamnoon Hussain, Prime Minister Shahid Khaqan Abbasi, Army chief Gen Qamar Javed Bajwa and other senior officials condemned the attack.
---
Man being who sustained injuries in a suicide attack at the Bethel Memorial Church on Zarghon Road being shifted to the civil hospital. Photo: OINN

---
People gather around a man who was killed in the suicide attack in a church in Quetta. Photo: OINN

---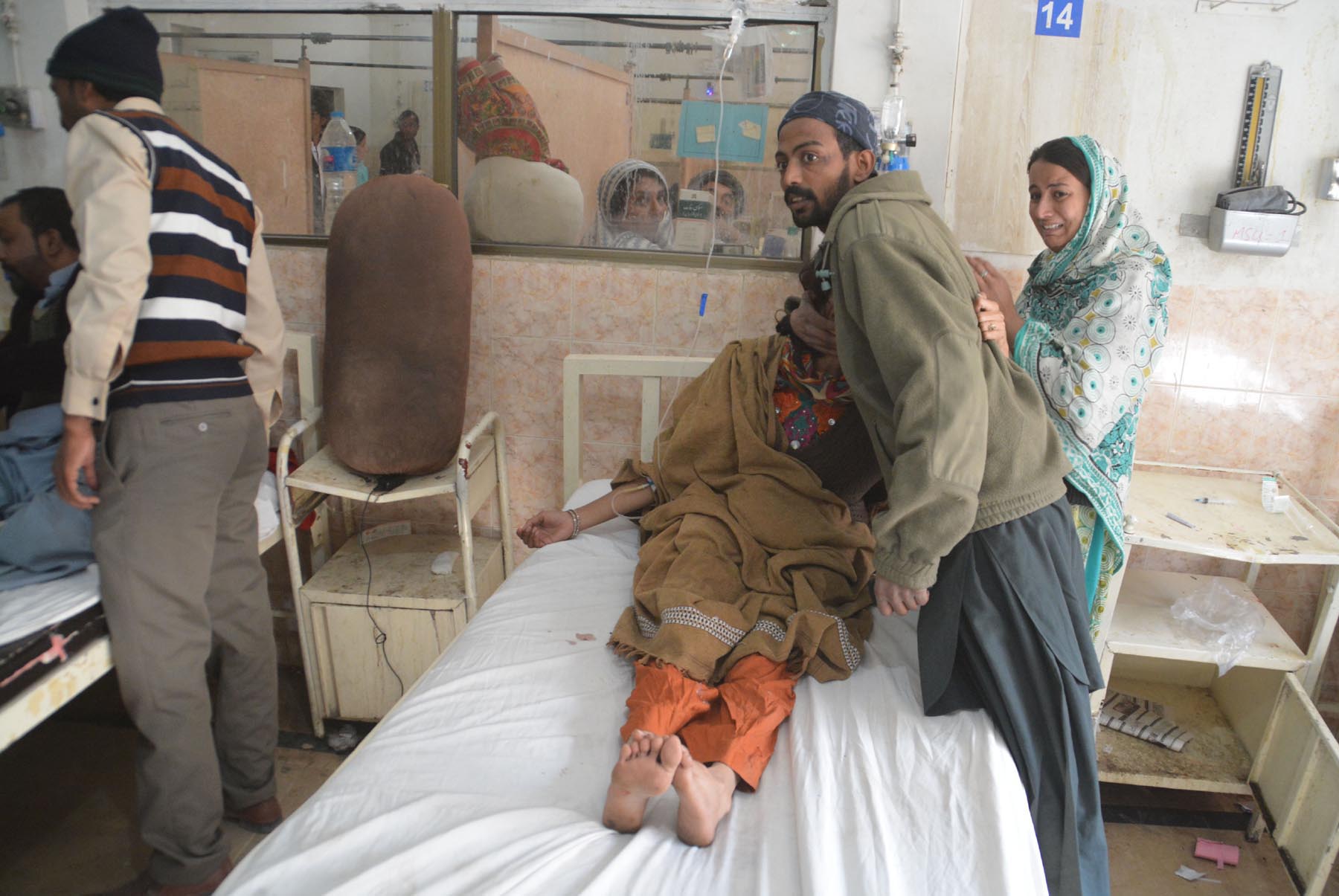 Relatives of a woman stand next to her at civil hospital where she was shifted after sustaining injuries in the suicide attack. Photo: OINN

---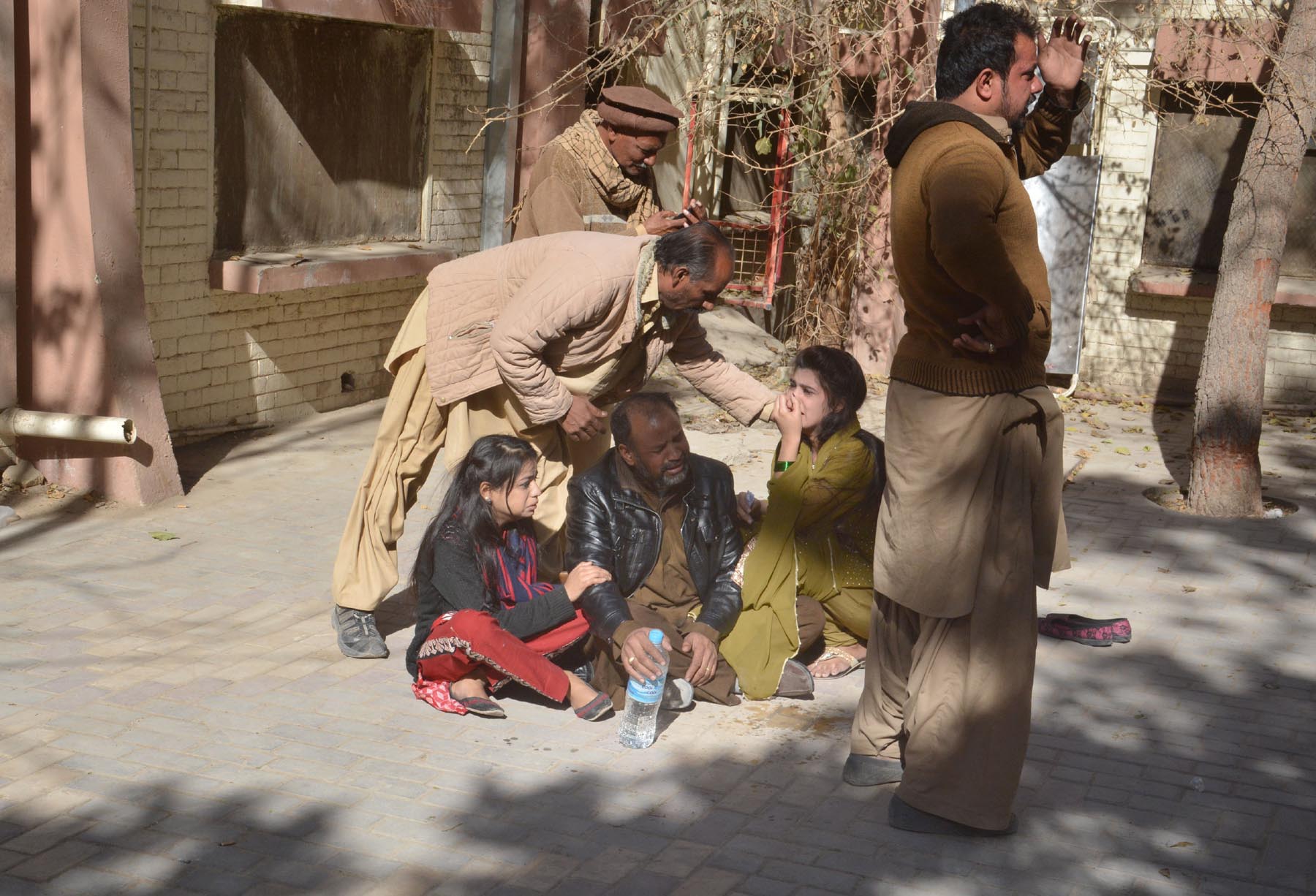 Relatives of the victims of the suicide attack weeping at the civil hospital. Photo: OINN

---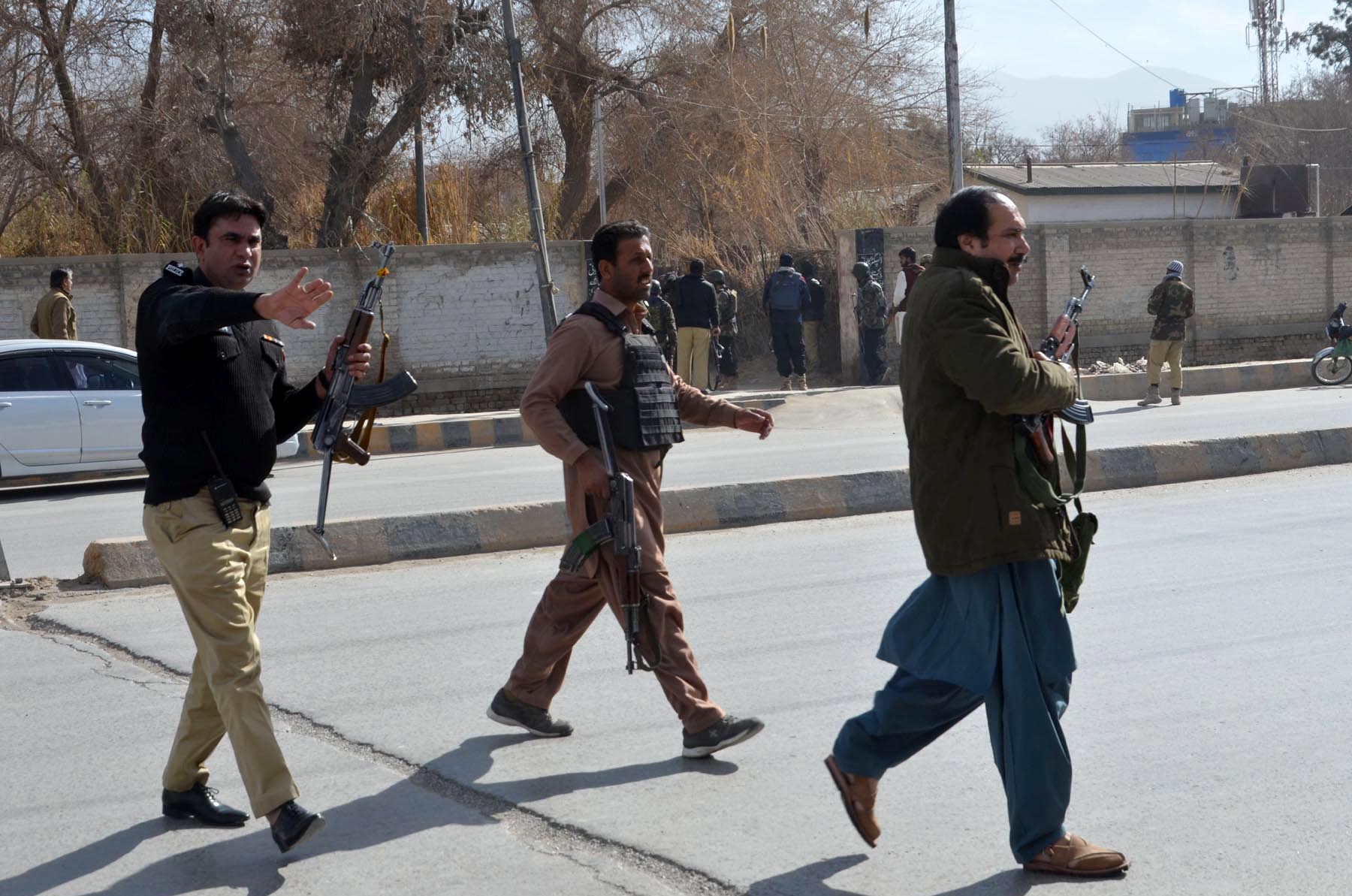 Police and Rangers personnel cordon off the area after the suicide attack. Photo: OINN

---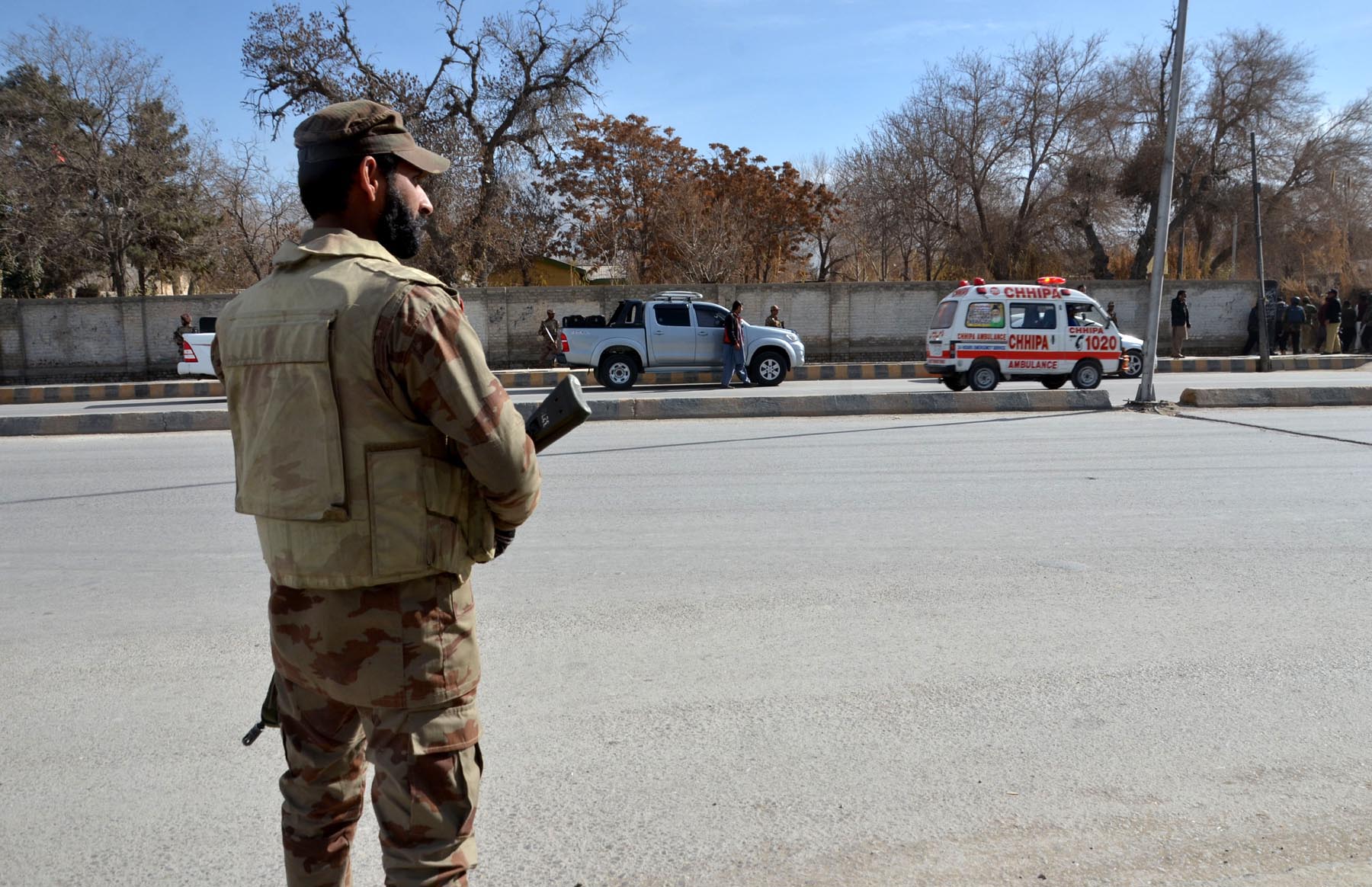 Rangers personnel stand alert after the suicide attack in Quetta. Photo: OINN

---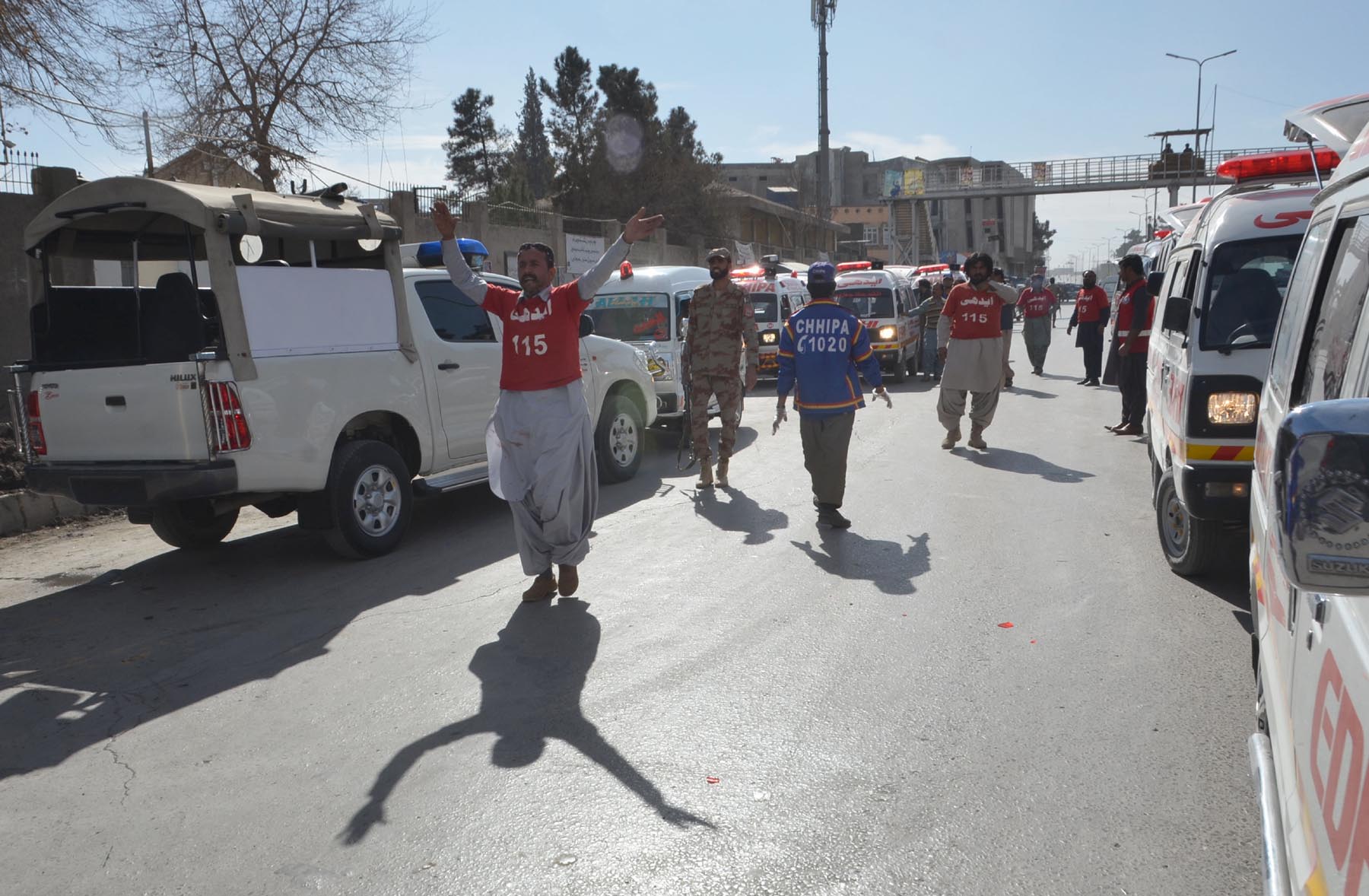 Ambulances arriving to shift the victims to civil hospital. Photo: OINN

---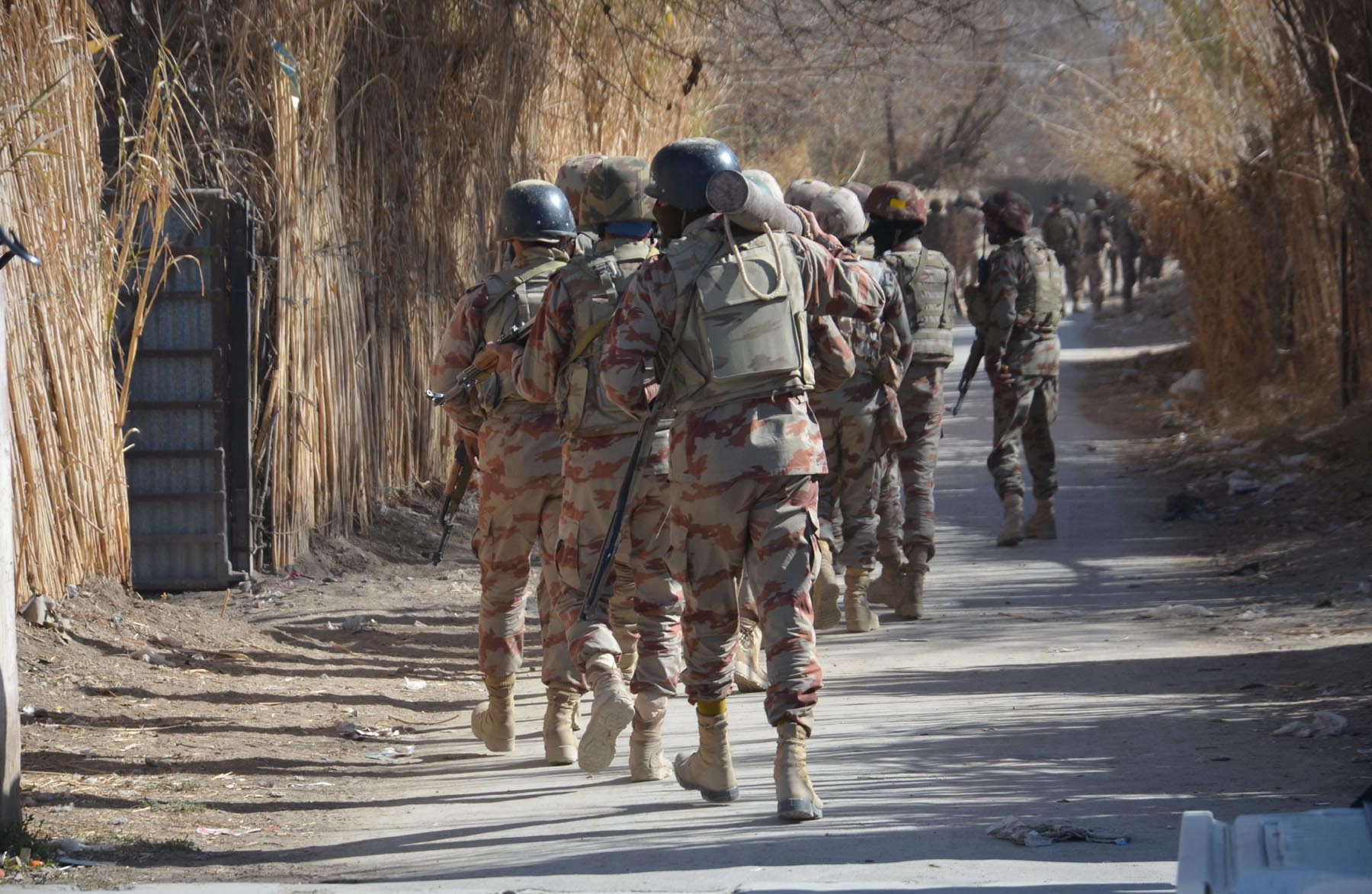 FC personnel arriving at the scene after the suicide attack. Photo: OINN

---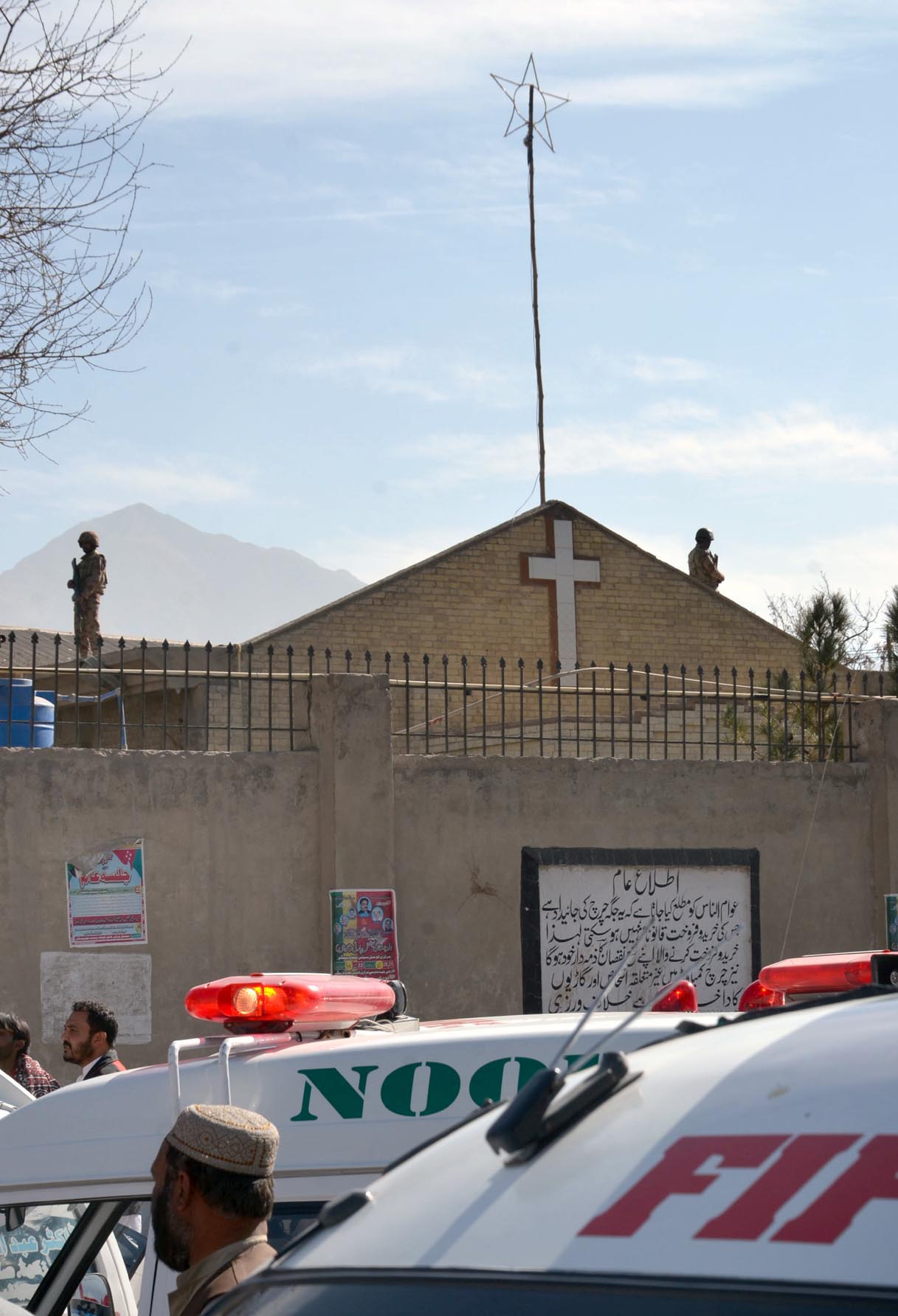 FC personnel stand alert on the roof of the church which was attacked on Sunday afternoon. Photo: OINN

---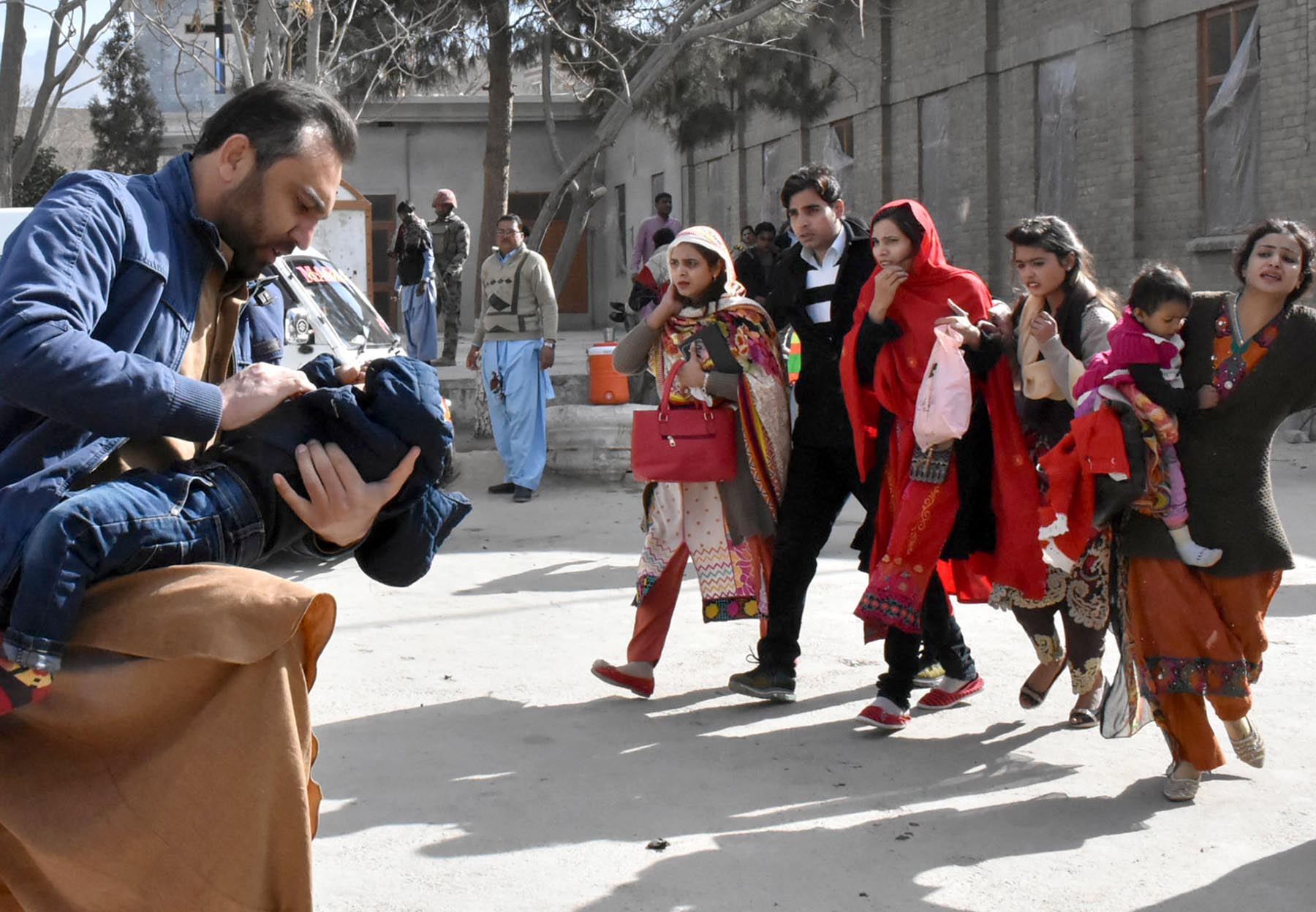 People exiting the vicinity of the church following the suicide attack on Sunday. Photo: OINN

---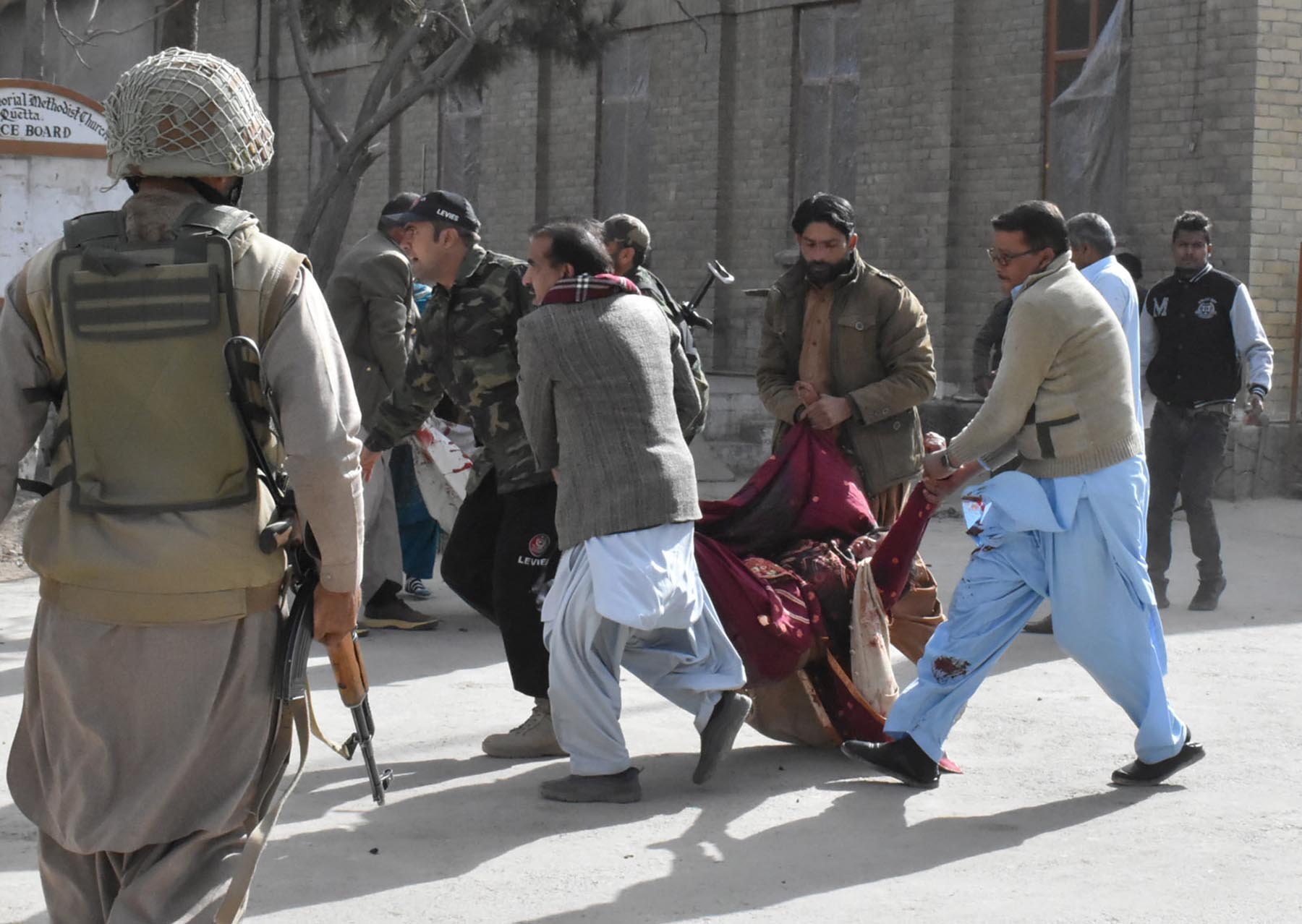 Injured woman being carried out of the church following the suicide attack. Photo: OINN

---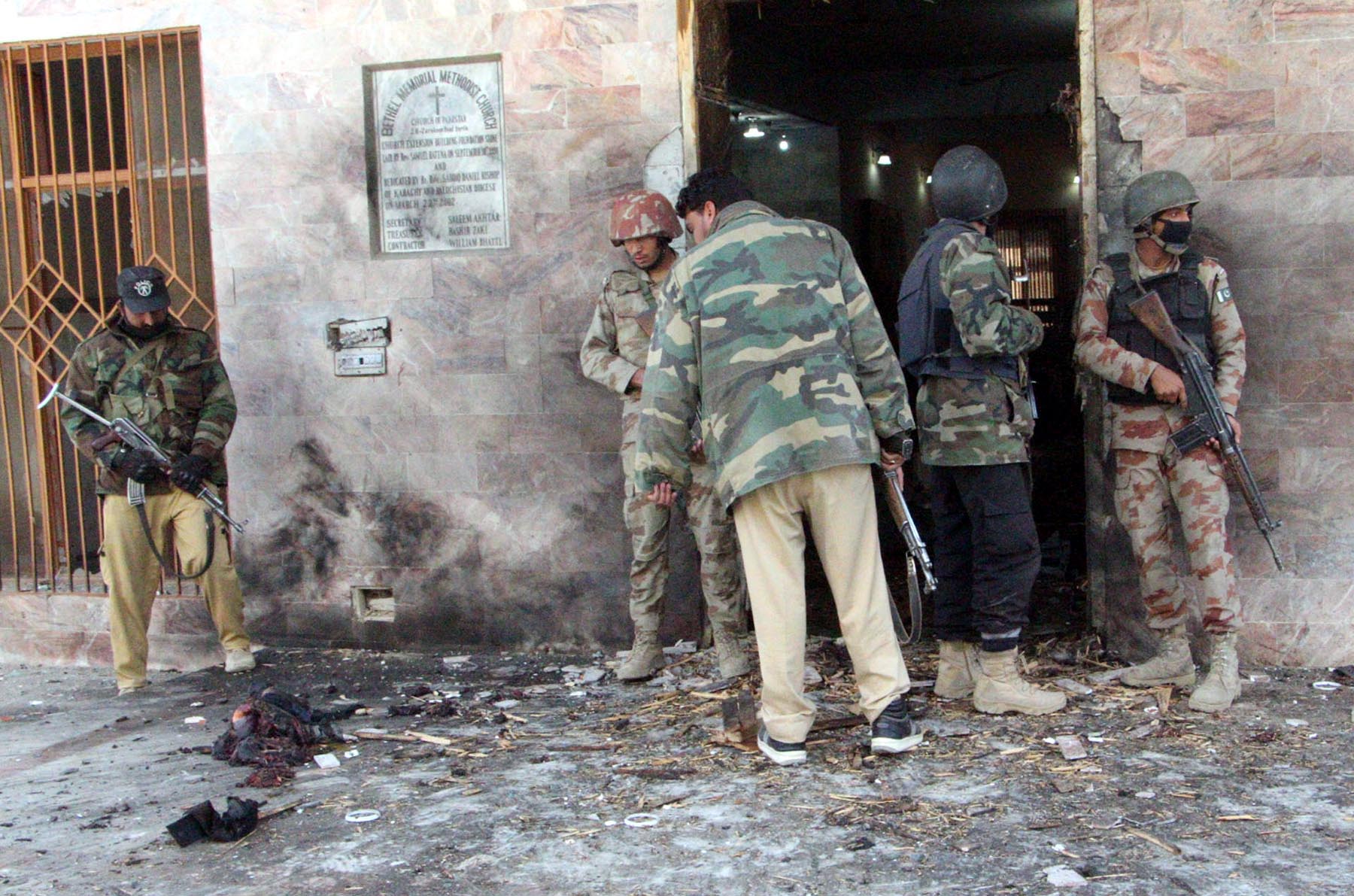 FC personnel inspect the premises of the church following the suicide attack. Photo: OINN

---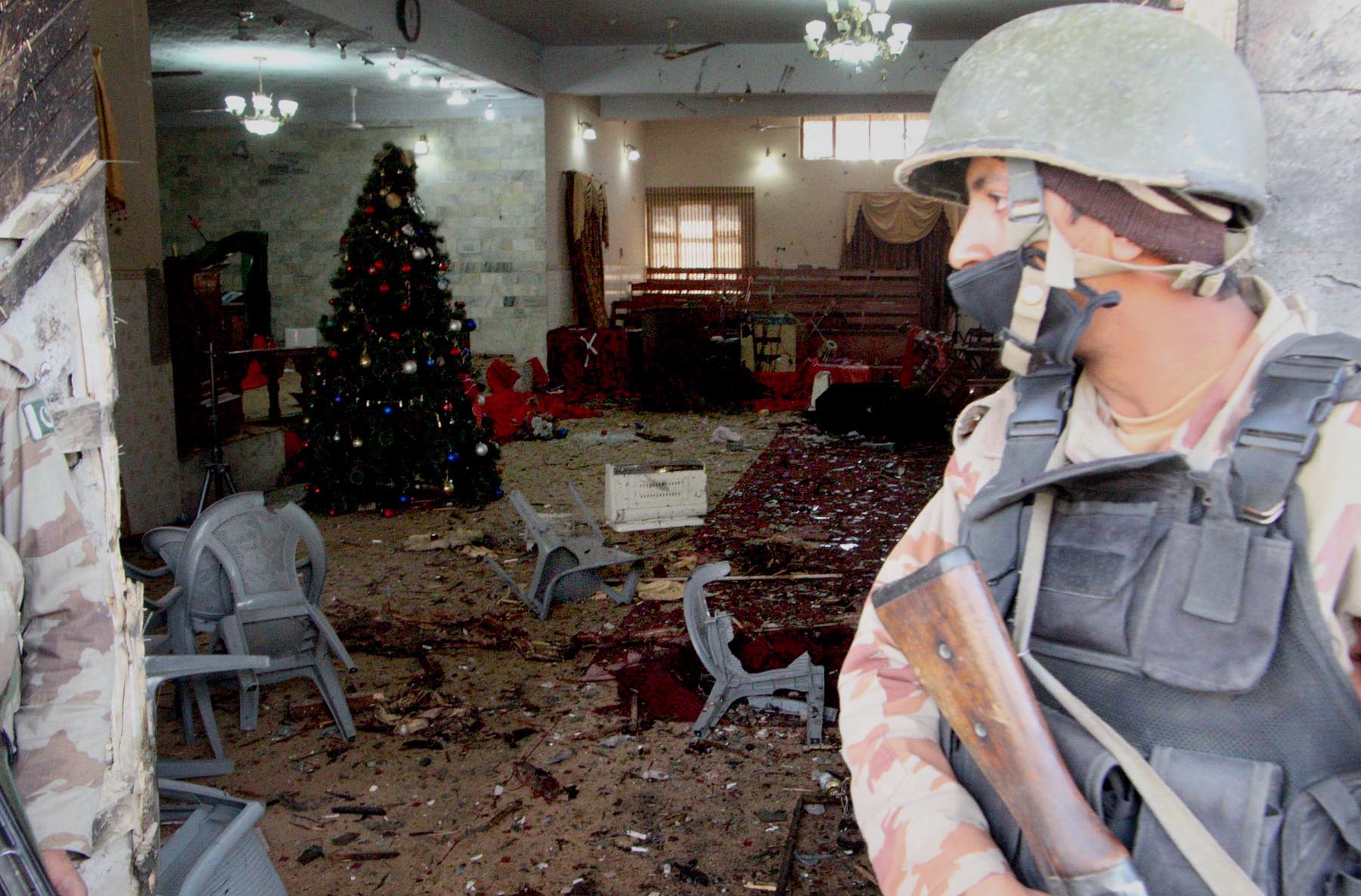 A view of the church where the suicide attack on Sunday claimed nine lives. Photo: OINN

---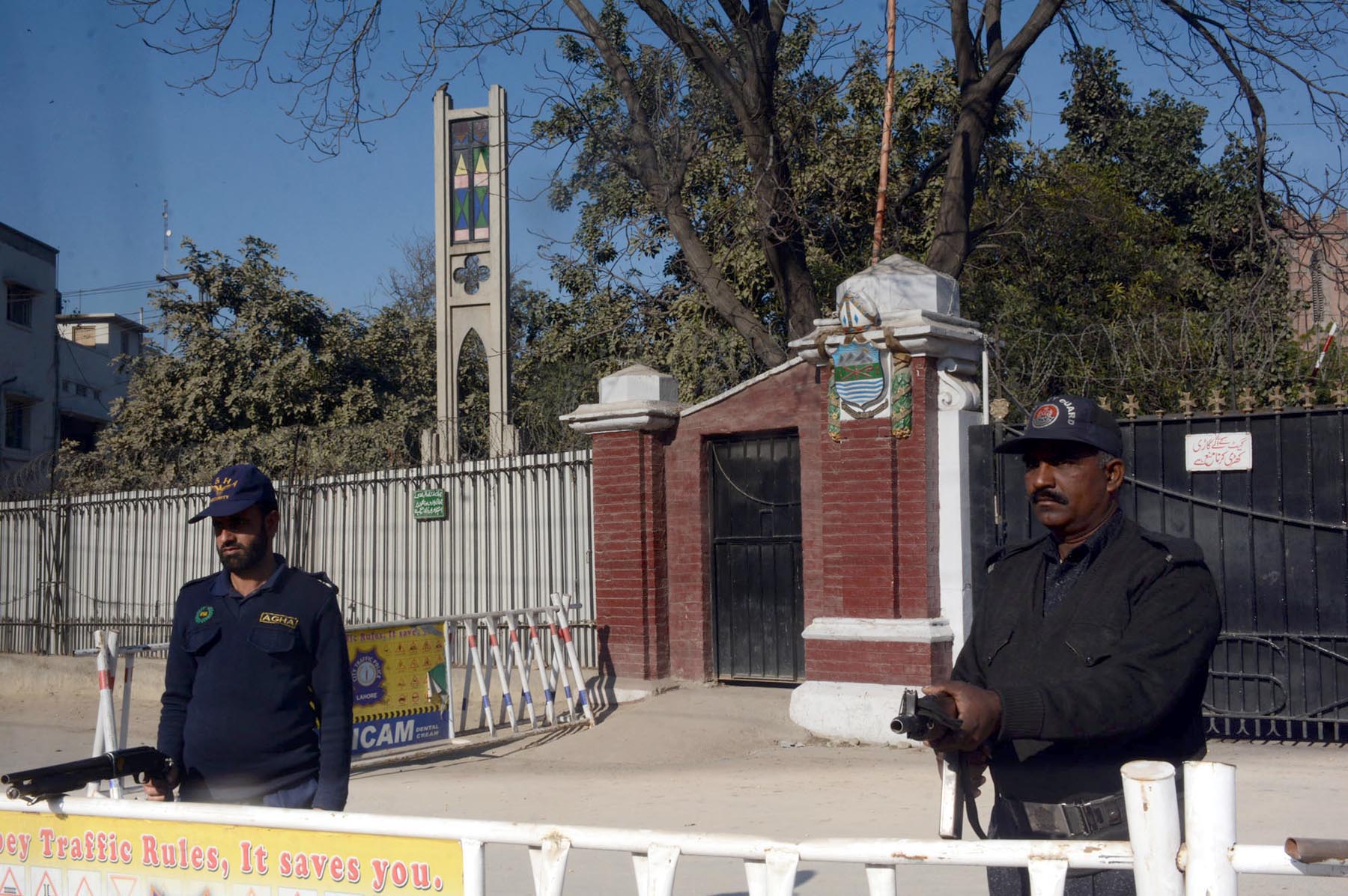 Security personnel stand alert outside a church on Mall Road as security measures were beefed up after the suicide attack on a church in Quetta. Photo: OINN

---
A police personnel stands alert outside St. Patrick Church after the suicide attack on a church in Quetta. Photo: OINN

---
Security beefed up outside St. Thomas Church in Islamabad after Sunday prayers after the suicide attack on church in Quetta. Photo: OINN

---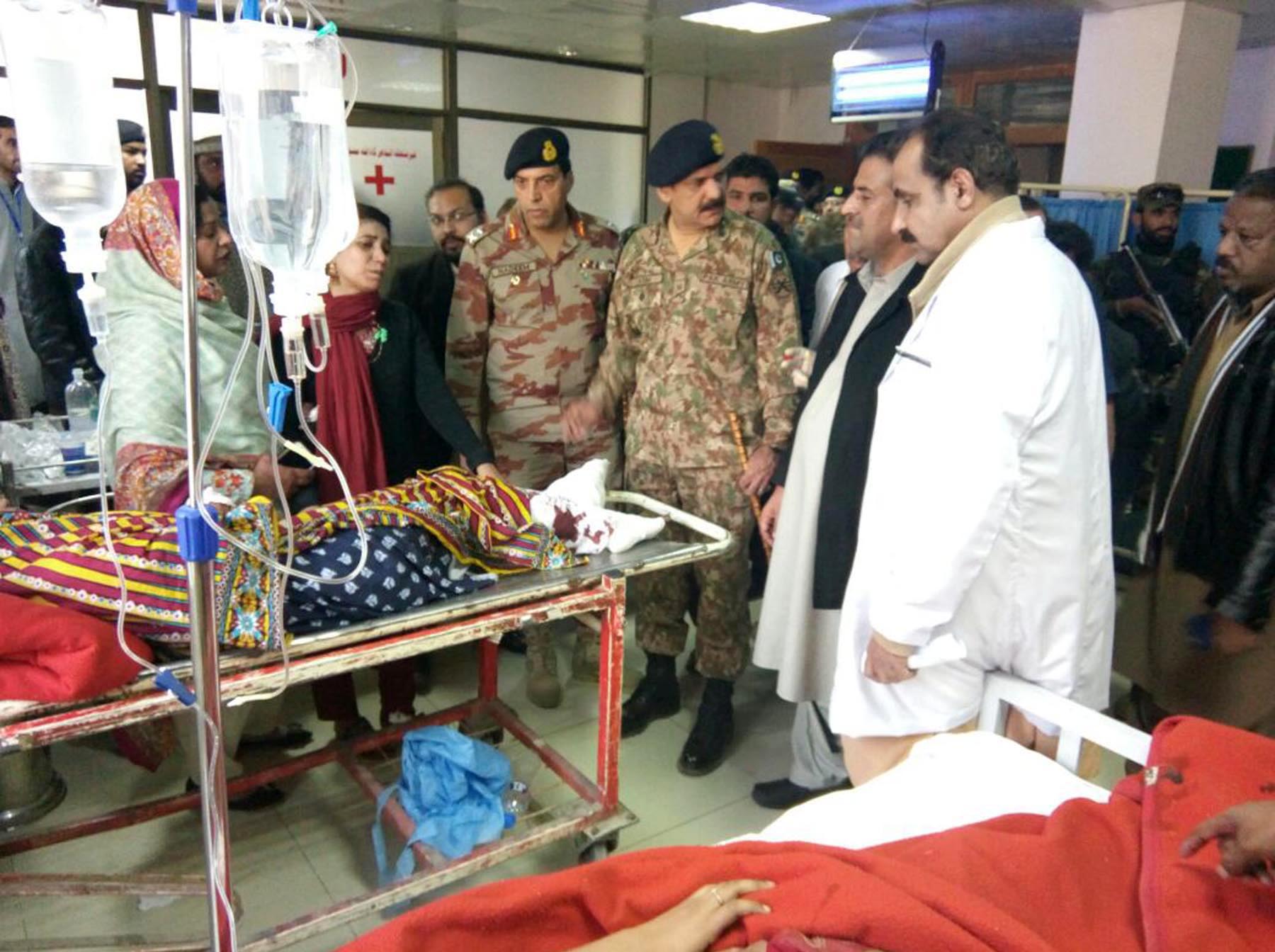 Commander Southern Command Lieutenant General Asim Saleem Bajwa and IG FC Nadeem Ahmed Anjum visit the victims at the hospital in Quetta. Photo: OINN

---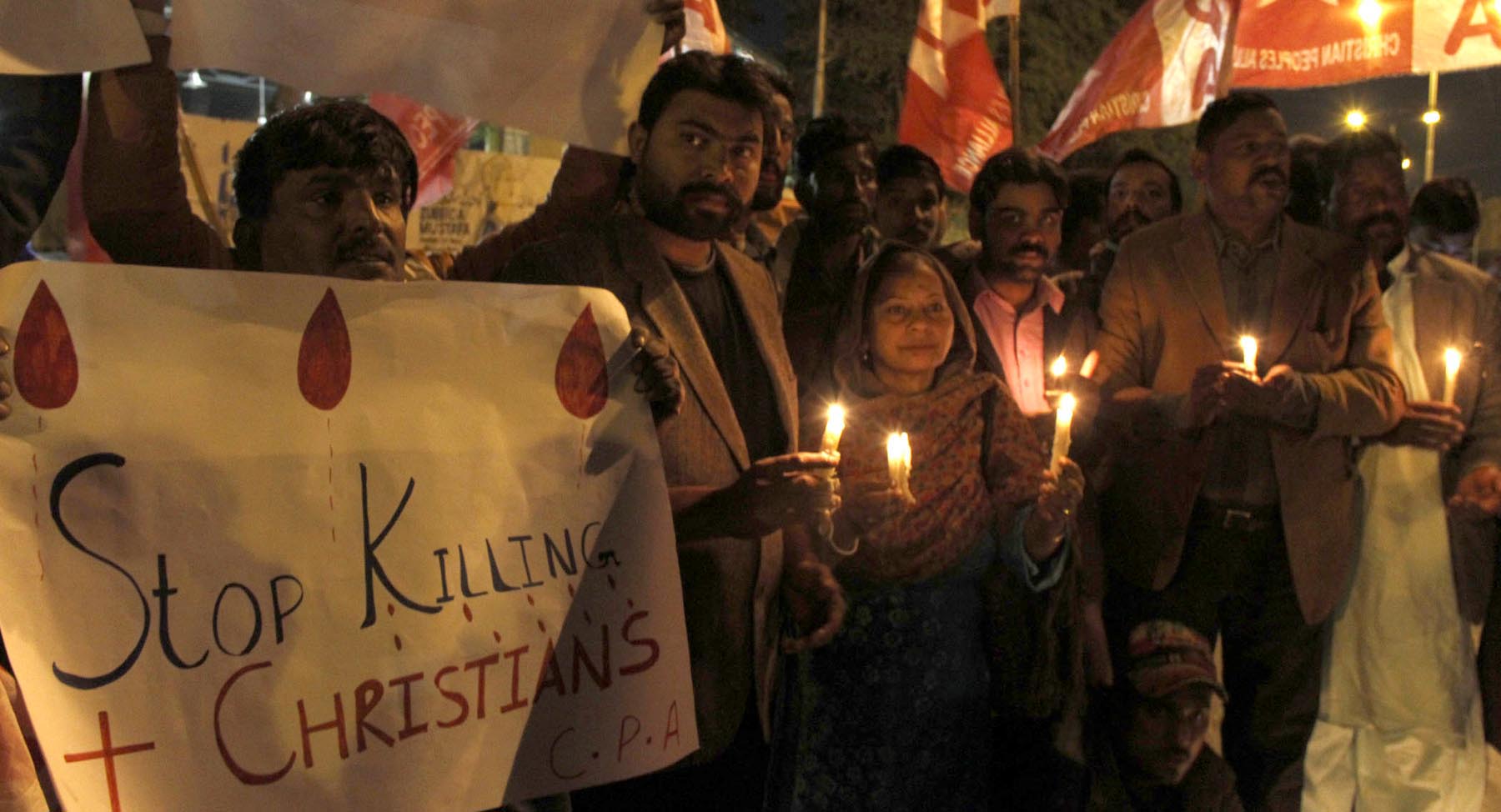 Members of Christian Peoples' Alliance hold a candle light vigil to pay tribute to the victims of the Quetta church attack. Photo: OINN

---
Parliamentary Secretary of Ministry of Religious Affairs and Interfaith Harmony, Khalil George participates in a candle light vigil to pay tribute to the victims of Quetta suicide attack outside National Press Club in Islamabad. Photo: OINN

---
Children light candles during a vigil in Islamabad to pay tribute to the victims of the Quetta church attack. Photo: OINN
---