Last Updated On 10 December,2017 10:45 pm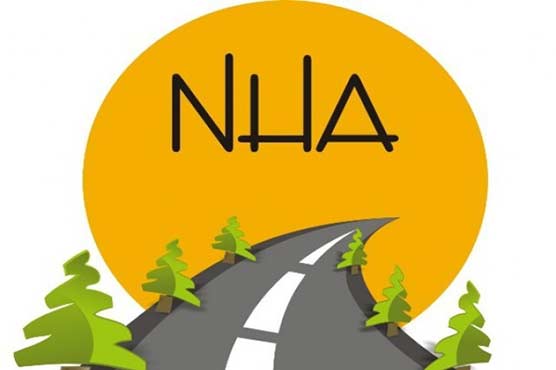 Development of road infrastructure in Balochistan was top priority of National Highway Authority
ISLAMABAD (APP) – Development of road infrastructure in Balochistan was top priority of National Highway Authority and out of six China Pakistan Economic Corridor (CPEC) projects in the province, four projects have already been executed.
An official of the NHA told APP that the completed projects included 331 km Zhob-Quetta road,211 km Quetta-Sorab Highway), 449 km Sorab-Hoshab Highway and 149 km Hoshab Gwadar were already completed successfully.
Work on 81 km Zhob-Mughalkot was in full progress and hopefully this would be completed by December 2018, he said.
He said that the NHA has also completed three delayed projects in Balochistan proving connectivity to Gwadar Port while the fourth is near completion.
He said that Rs 18.6 billion have been spent on the completion of449 kilometers long Basima-Nag-Panjgoor-Hoshab Highway (N-85).
Similarly, balance work of 193 km Gwadar-Hoshab section of Rattodero-Gwadar Motorway (M-8) has been completed at the cost of Rs 13 billion.
He also said that work on Khuzdar-Rattodero section of M-8 has also been completed and it will become operational very soon.
The government,he continued, has approved the Framework Agreement for construction of D.I.Khan – Zhob (N-50) and Khuzdar – Basima (N-30) highway projects and work on them would soon commence as the formal agreement between Pakistan and China comes into effect.
The NHA official said that both the projects were included in China-Pakistan Economic Corridor (CPEC) during the meeting of Joint Coordination Committee (JCC) held in Beijing in December 2016 which also recommended its financing.
He said 210 km D.I.Khan – Zhob and 110 km Khuzdar-Basima would cost around Rs. 81 billion and Rs. 20 billion respectively. The Executive Committee of National Economic Council (ECNEC) approved PC-1 for the projects in April 2017 and currently land acquisition process was in progress.
CPEC's Joint Working Group on Transport has also approved twomore projects for Balochistan including the dualization of
Zhob-Kuchlac (Western Corridor) and construction of Naukundi-Mashkel-Panjgur road for inclusion in CPEC and recommended their financing. Zhob-Kuchlak (305 km) would cost around Rs. 20 billion.
Similarly,290 km Naukundi-Panjgur road would cost around Rs. 20 billion. Pre-feasibility study of the project is completed while detailed design is in progress. It will connect national highway N-40 with CPEC route N-85 and shorten the route by 772 km thus saving almost 10 hours travel time.