Last Updated On 07 December,2017 11:05 pm
The devotees were on their way to attend New Bhitai Pir's mela when their boats sank
THATTA (Dunya News / AFP) – The death toll in Thatta boat capsizing incident has reached 21 after another two bodies were recovered by the rescue teams on Thursday evening.
The boats, carrying more than 60 people, were ferrying passengers to visit a popular shrine in the Sindh province when they collided and overturned in heavy winds near the coastal town of Bohara in Thatta district.
The 21 killed included women and children, and others were pulled from the sea alive.
---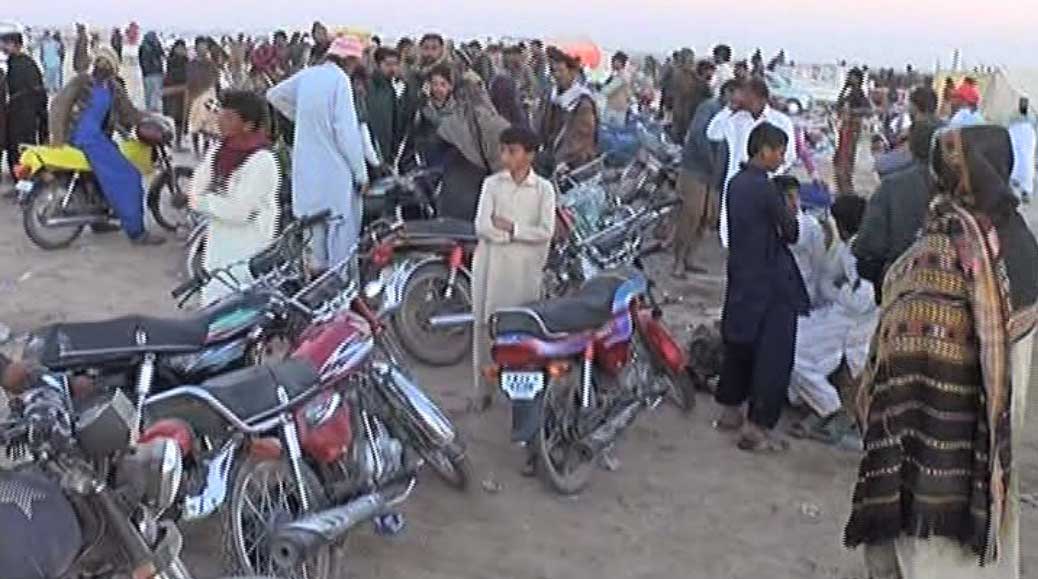 Screengrab - Locals gathered near the site of the incident
---
Provincial officials called for rescuers to rush to find any other survivors before nightfall.
Hundreds of shrines -- many that are centuries old -- dot Pakistan, where several million Muslims are believed to still follow Sufism.
Visiting shrines to pray and offer alms to the poor -- and cash to the custodians -- is very popular in Pakistan, where many believe it will help get their prayers answered.