Last Updated On 02 December,2017 11:13 pm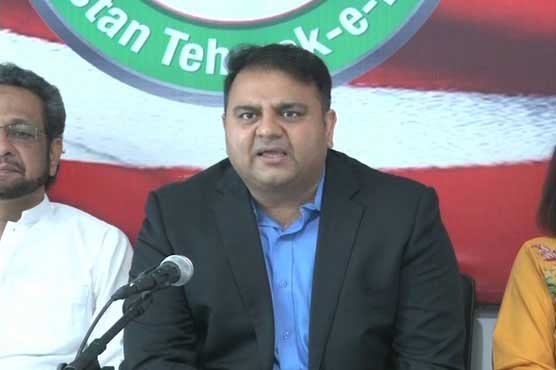 The PTI spokesperson inquired from the ex-PM that how did he earn all his money
ISLAMABAD (Dunya News) – Fawad Chaudhry asked that why ex-PM Nawaz Sharif went to Islamabad High Court (IHC) if he believed that the verdict against him didn't serve justice.
Talking to media on Saturday, the Pakistan Tehreek-e-Insaf (PTI) spokesperson said that Nawaz Sharif has to submit money trail of his assets. "Nawaz should recall his past," he added.
He lauded the effort of Khyber Pakhtunkhwa (KP) police in Peshawar attack operation and asked the former premier to spend some time in KP as a commoner in order to know how things have changed there.
The ex-prime minister, while addressing the Quetta rally at Ayub Stadium, claimed that minus-one formula against him has failed and that the people of Pakistan have instead added a plus to the equation speaking out in his favour.
On the other hand, Chairman of Awami Muslim League, Sheikh Rasheed responded to the ex-PM's address during Quetta rally, saying that Nawaz Sharif is bonding with those people who are with against the army and judiciary. He predicted, "The politics of Nawaz Sharif will be wrapped up within two and a half months."
He assured everyone that there is no harm in the politics to calling protests, crediting the inception to Tahir-ul-Qadri. Rasheed believes that such protests should be encouraged and no one should fear such a trend.