Last Updated On 01 December,2017 03:04 pm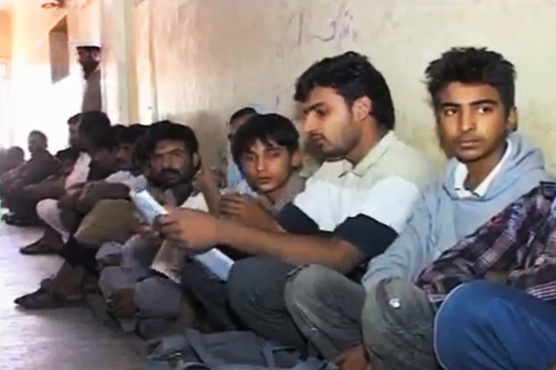 Due to the joint collusion of illegal agents and FIA staff, locals of Multan, Bahawalpur and Dera Ghazi Khan have been robbed of millions of rupees following fake FIA paperwork. Photo: Dunya News
(Dunya News) – Hundreds of illegal travel agents from three divisions of southern Punjab including Multan have looted millions from people by deluding them with the dream of immigration.
Due to the joint collusion of illegal agents and FIA staff members, locals of Multan, Bahawalpur and Dera Ghazi Khan have been robbed of millions of rupees following fake FIA paperwork.
According to reports, the agents are tipped off prior to crackdowns against them in order to help them flee. The series of failed operations has not only led to an increase in the number of illegal agents, but has also resulted in a prominent escalation in the number of complaints registered to the FIA.
Out of the 373 registered cases in the last eleven months, 305 cases were of human trafficking.
Following the complaints, 28 raids were carried out by the department, but not much was achieved owing to the information being leaked to the agents prior to the crackdown.
According to FIA officials, local police stations have been provided with lists of alleged traffickers in order to pin down human smugglers regardless of existing political pressure.
Even though new applications are being received, FIA is reluctant to register cases anymore, and so, the people affected by the scam are now appealing to the Interior Minister and the Prime Minister to take notice.
For more on this, watch a report by Dunya News below.
---
---