Last Updated On 16 November,2017 11:10 am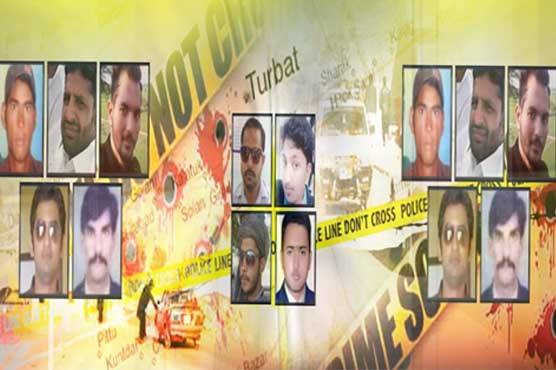 15 Punjabi workers were killed in Turbat.
(Orya Maqbool Jan)- Bullet-riddled bodies of 15 ill-fated Punjabi workers, who were travelling to Europe illegally in search of better livelihood, were found from area called Bolida.
To comprehend current wave of insurgency in Balochistan, it is necessary to decipher its complex geography.
Bolida is a rugged and porous mountainous region followed by vast desert. Few security personnel have been deployed and check posts established on Turbat-Panjgur border region. The above mentioned scenario makes this region ideal for human traffickers and terrorists to carry out appalling acts.
In sheer desperation, the remnant terrorists— who are on run and have escaped to Panjgur, Awaran, Bolida and adjoining areas—are now targeting innocent civilians. These areas border Iran and Afghanistan and therefore, terrorists of banned outfits receive financial and military funding either from Afghanistan's Helmand or Iran (the arrested Indian in-service spy Kulbhushan Jadhav used to enter Balochistan from Iran).
Oil-rich Gulf States are also fueling tensions in Balochistan as they consider a full functioning Gwadar port a rival and against their regional interests.
Apart from these areas, peace has been fully restored in Dera Bugti and Murree—the areas where insurgency resurrected—and natives of these areas fully back law enforcement agencies.
Likewise, uplift projects have garnered acceleration under fate changer China Pakistan Economic Corridor and residents seem content with changing life style and augmenting income as economic activities keep on soaring.
Situation in Quetta is also turning back to normal at rapid pace, yet law enforcement agencies gear up preparations during high-profile visits to avoid any untoward incident.
Against the backdrop of recent appalling acts of terrorism and being fed up with incessant militancy, Baloch tribes are expected to crush banned outfit with fierce force once and for all.
This article originally appeared in Roznama Dunya.