Karachi: Contaminated drinking water found in 48 educational institutions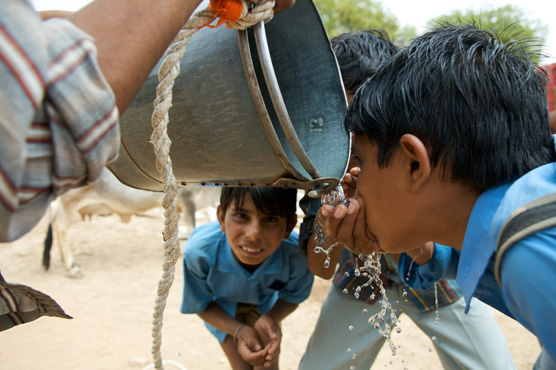 The tests have revealed that germs present in the drinking water are strong enough to resist antibiotics. Photo: Flickr
(Dunya News) – In a shocking revelation, an investigation carried out by Karachi University's Department of Environmental Studies has revealed that the drinking water available in not just a few but in 48 of Karachi's educational institutions is extremely contaminated.
The tests performed on water samples collected from different institutions across the city have left experts unsettled as it has been discovered that the germs present in the drinking water are strong enough to resist antibiotics.
"90% of the collected samples contain microorganisms that are seriously injurious to health," says Amir Alamgir of Karachi University.
"The water is not only contaminated enough to be undrinkable, but using it for everyday tasks can also have adverse effects on your health," he added.
While there are no water lines laid down by the Water Board in the affected institutions, both the board and department of education are to be blamed for the contaminated water that can pose severe health conditions including hepatitis.
For more on this, watch a report by Dunya News below.
---
---