Last Updated On 22 October,2017 03:19 pm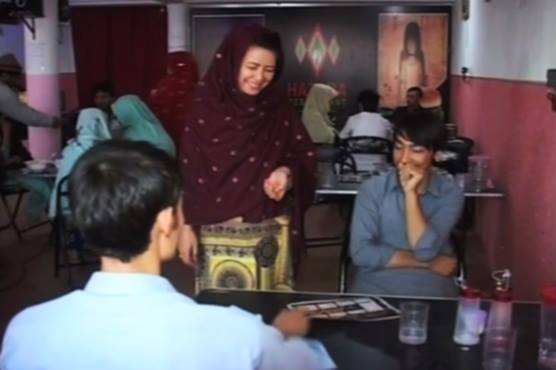 Opened three months ago, the restaurant was started by Hameeda to help women step into the society as independent individuals. Photo: Dunya News
(Dunya News) - Being the first of its kind in Quetta, Hameeda Ali's restaurant is breaking stereotypes in a traditional Baloch society where it is not common for women to even step outside their houses.
Opened three months ago, the restaurant was started by Hameeda to help women step into the society as independent individuals.
Although it wasn't easy for her to start such a venture but the restaurant's success can be calculated by witnessing its lively environment where daughters of Balochistan can be seen working with determination.
While the visitors include both men and women, from the preparation of the meal to it being served, all tasks are performed by women.
Talking to Dunya News, the manager of the restaurant said that in the beginning the restaurant's team faced a lot of criticism from the people.
She said there were times of impatience, but she didn't let the negative remarks let her down.
Continuing to work with fortitude regardless of all the criticism, the women working at the restaurant believe that if you are determined, no power in the world can stop you from achieving success.
For more on this, watch a report by Dunya News below.
---
---